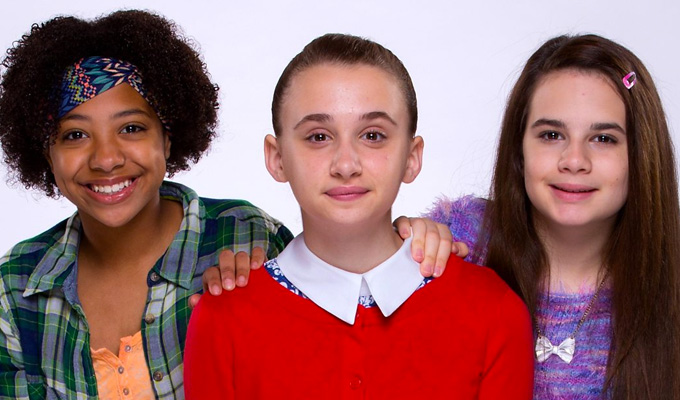 CBBC orders another series of So Awkward
CBBC has ordered a fifth series of it award-winning a children's comedy So Awkward.
And it has also ordered a new spin-off programme, The So Awkward Files, in which the characters talk about their time at Cranmede High and their favourite moments.
The new commissions come before the 12-episode fourth series airs this summer.
Series five of the comedy, created by Julie Bower, will comprise 13 half-hour episodes and air early next year, while the six 15-minute spin-off shows will fill the gap between the two seasons.
Alan Marke, managing director of programme-makers Channel X, said: 'It's great to have a new series of So Awkward commissioned before the release of Series 4. So Awkward has gone from strength to strength and relates to so many teen experiences. We're excited to see where the show can go next.'
THE SUITS
Script producer: Sally Martin
Series producer: Jo Blake for Channel X North
Commissioned by: BBC children's head of content Cheryl Taylor
Executive producer: Amy Buscombe
Published: 26 Jul 2018
What do you think?