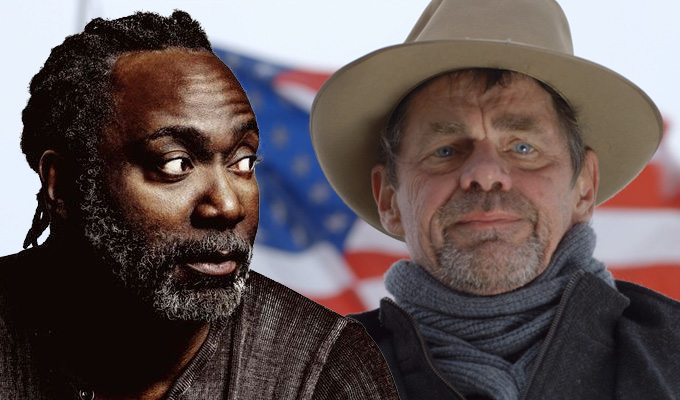 Reg and Rich do America
The BBC is to air two separate documentaries featuring comedians exploring American society next month.
In a timely programme, Reginald D Hunter is to take a 2,000-mile road trip along the US-Mexico Border for BBC Two
While Rich Hall is to explore the reality of the American dream that if you work hard you will succeed in his latest BBC Four film.
The programmes follow recent US road trips taken by Romesh Ranganathan and Russell Howard, both with their mothers, and Dara O Briain and Ed Byrne driving the Pan American Highway.
Reginald D Hunter's Songs Of The Border is to air on BBC One on July 14, to explore how the two nations' cultures combine to influence the music along the border.
The film will describe how classic American pop and country portrays Mexico as a land of escape, of romance but also of danger, while more modern tracks reflect a more accurate Mexican experience, drawing on South American dance, Tex-Mex accordion and rap.
It is a follow-up to the Alabama-born comedian's 2015 documentary Reginald D Hunter's Songs of the South.
Meanwhile, Virginia-born Rich Hall has been making documentaries about his homeland since 2008's How The West Was Lost
Working The American Dream is his ninth film and will look at how the ideal has been explored and perpetuated by politicians, industrialists, artists, writers and filmmakers.
He will also consider what happens when the dream turns into a nightmare: from the Great Depression of the 1930s, the boom and bust of Detroit, to the modern demise of America's middle class.
Rich Hall's Working The American Dream will air on BBC Two July 4 at 9pm.
Published: 21 Jun 2018
Recent News
What do you think?