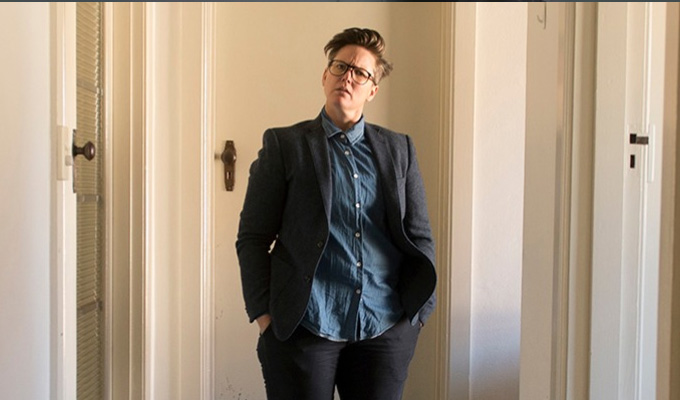 Hannah Gadsby pulls out of the Edinburgh Fringe
Hannah Gadsby has dropped out of the Edinburgh Fringe, citing scheduling conflicts.
The comedian's show was one of the most anticipated of the festival, coming a year after her previous offering, Nanette scooped most of the world's biggest comedy prize, including the Edinburgh Comedy Award.
Although she had sworn off comedy, Gadsby had been due to return to Edinburgh with No Bones About It, a humorous lecture about how women have traditionally been overlooked in fine art, drawing on her own degree in art history. A similar premise informed her two-part series Nakedy Nudes on Australia's ABC last year.
A spokesman for Assembly, where the show was due to be performed, said only: 'Unfortunately Hannah Gadsby has cancelled her 2018 Edinburgh Fringe season due to scheduling conflicts.'
Neither the venue nor her producer were able to offer further details.
The news comes the day before Nanette drops on Netflix, which is likely to further increase interest in the show she said was going to be her last.
In an interview with Forbes this week she said that after performing the show at the Melbourne Comedy Festival, 'I wasn't even going to do it in Edinburgh, let alone London. I really was trying to get off the treadmill, or trying to get off the hamster wheel as they say. But then it just kept going, and I felt it had evolved on its own. I evolved. I felt compelled to keep going with it, and then it just kept getting bigger and bigger.'
She is currently performing the show in New York, where her run at the Soho Playhouse has been extended to June 30.
Here's a trailer for the Netflix release:
Published: 18 Jun 2018
What do you think?