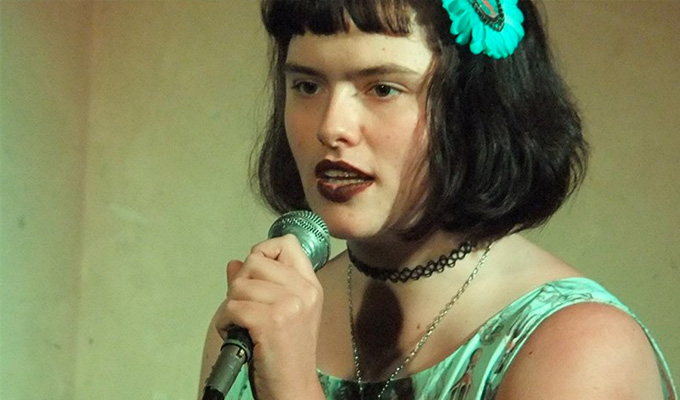 Man,19, charged with comedian's rape and murder
A man has been charged with rape and murder after Australian comedian Eurydice Dixon was found dead after a gig.
It is alleged that 19-year-old Jaymes Todd attacked Dixon on Tuesday night as she was making her way home after performing at a comedy show in Melbourne.
Fellow stand-ups have paid tribute to an 'important and funny voice' in comedy.
Her body was found by a passer-by at 3am yesterday in Princes Park, in the Carlton North suburb of the city. Dixon, 22, had earlier performed at the Highlander Bar in Melbourne's city centre. Paramedics were called but they could not revive her.
Julia Morris tweeted: I am absolutely shattered to hear of the despicable death of Eurydice Dixon. Our comedy community is like a family & this news is beyond heart breaking. My deepest condolences go to her family and friends. An important and funny voice has been extinguished. Vale Eurydice Dixon Jx'
Greg Fleet said: 'Devastated to hear about Eurydice Dixon. That a young comic who had just spent the night making people happy could meet with such a vile fate.'
Ben Pobjie added: 'There is a hole in the heart of comedy today. Eurydice Dixon was a wonderful young woman and a very funny comic, loved by many. She's been cruelly taken from us in the most dreadful way.'
And Meshel Laurie, a comedian and author, said the tragic case highlighted a safety problem for all young female comedians.
She said: 'When I was a 22 year old comedian, I constantly walked home alone from gigs in the middle of the night because I couldn't afford tram fare, let alone taxis. Should we allow murderous rapists and poverty to ensure we're locked inside for our entire lives?'
A GoFundMe campaign to raise funds for her family has already raised the equivalent of £14,000.
Comic Bev Killick posted on the fundraising page: 'Such a livewire. Radical, beautiful and genuinely funny. RIP Eurydice.'
Jaymes Todd appeared at Melbourne Magistrates Court today and was remanded to reappear in court on October 3.
Published: 14 Jun 2018