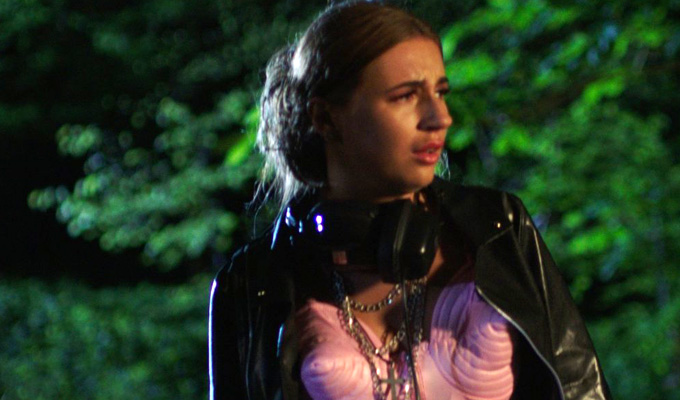 Dani Dyer to appear in a horror film about a stand-up
Love Island's Dani Dyer is to appear in a new horror film about a stand-up comedian stalked by a fiendish heckler.
And although she is Danny Dyer's daughter, she is not the only member of the cast with a famous forebear, as Heckle also stars Clark Gable III, the grandson of the Gone With The Wind star.
He plays the evil heckler, with little-known actor Guy Combes as the comedian, Joe Johnson, below.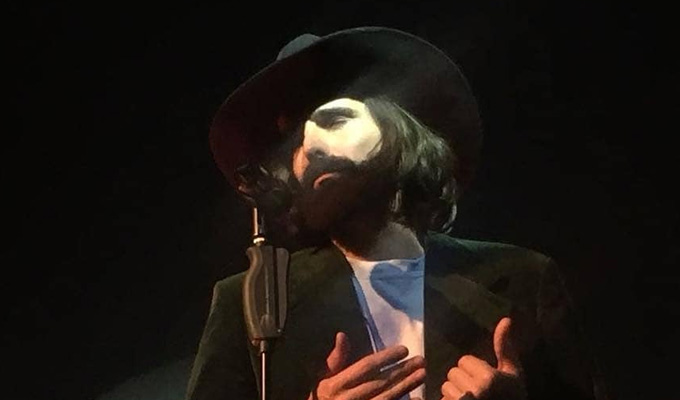 The cast also includes music star Toyah Wilcox, Nicholas Vince who played The Chatterer in the Hellraiser movies.
The low-budget film – which aims to recreate the look and feel of Eighties horror classics – is being shot in Suffolk and is due to be released this Halloween.
It has been written by Airell Anthony Hayles and directed by Martyn Pick for Voodoo Productions.
The company say: 'The concept of a stand-up comedian locking horns with an insane heckler is the flame burning from the start of the narrative.
'We've all been to stand up comedy events and most of us have seen a moment where it seems a comedian may have gone too far. The Heckle script pushes that premise through a blackly comic journey, with an unforeseen and terrifying twist that ultimately results in a grizzly conclusion…'
Dyer's role is described as being a 'scream queen' one. Actor James de'Val who plays her boyfriend Luke in the movie says: 'Dani really is a dream to work with. We shared great chemistry on screen which is only possible when you have someone as talented as Dani to act alongside'.
Published: 12 Jun 2018