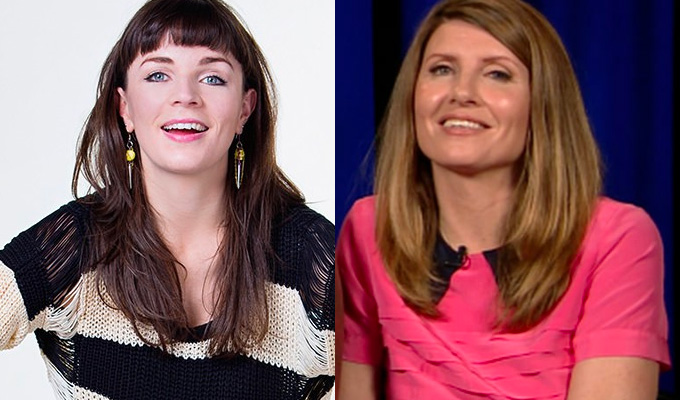 Aisling Bea is Happy AF
Channel 4 has confirmed the Aisling Bea comedy Happy AF, as originally reported by Chortle last month.
The show will star as Aine, a woman who works at a foreign language school who is trying to pull her life back together after a 'teeny little nervous breakdown', while Sharon Horgan plays her sister Shona, who is worried about her.
Bea also wrote the show, which Channel 4 describes as a 'pin-sharp, poignant comedy which, with warmth and keen-edged wit, shows that the journey to happiness is harder for some than others'.
'This show is my baby and I am extremely excited about it,' Bea said. 'Sharon and I have been trying to make a baby for a few years now, and now finally I am pregnant with a show and can't wait to give birth to it, put it in a pram and show it to everyone.
'This is a metaphor for making TV by the way, I am not pregnant.'
Horgan and Clelia Mountford, her business partner at production house Merman, are also executive producers on Happy AF - which is still a working title.
Fiona McDermott, head of comedy at Channel 4, says: 'In Happy AF Aisling has created a comedy which makes me laugh, makes me cry and which frequently stops me in my tracks with its compelling and arresting portrayal of Aine's search for a little piece of happiness in a messed up world.
'I am thrilled to be working with Ailsing and Merman on such an intelligent, warm, witty and fearless project.'
The commission of six episodes follows a non-broadcast taster that was shot in December, which also featured Shameless's Dystin Johnson.
Directed by Alex Winckler, whose credits include Crims and My Mad Fat Diary, Happy AF is expected to air early next year.
Published: 16 May 2018
What do you think?