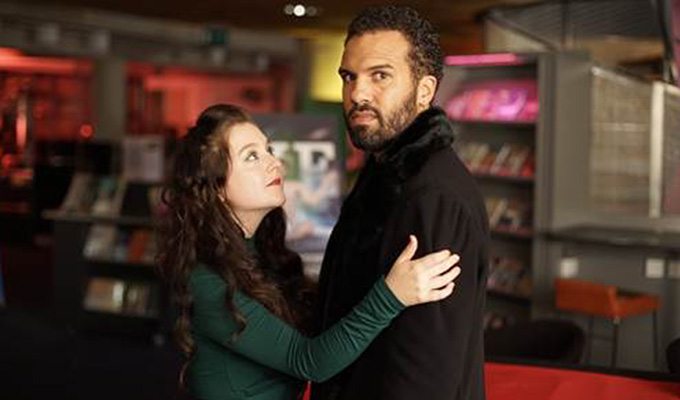 E4 to parody the world of desperate fallen celebrities
Handmaid's Tale actor O-T Fagbenle is to star in a new comedy series about a former boyband star turned drug-shamed tabloid laughing stock.
E4 has commissioned six half-hour episodes of Maxx, which Fagbenle also wrote, following a successful series of three Comedy Blaps last year which co-starred Upstart Crow's Helen Monks.
The broadcaster's head of comedy, Fiona McDermott, said the show was 'smart, rude, shameless and funny as hell'
She added: 'In a social media obsessed world where celebrity is the only currency that really counts, Maxxx is a former-insider exiled to wrong side of the velvet rope. It's brilliantly perceptive and we can't wait to bring it to E4.'
Fagbenle,who played Luke in The Handmaid's Tale, says: 'I am thrilled to have the opportunity to write and direct Maxxx, a comedy series, which doesn't just parody the worst of our social media obsessed entertainment industry but also speaks to the narcissistic, egomaniacal and unnecessarily long-winded fool in all of us.
'In all humility, it's likely to be the funniest series of all time.'
Maxxx will be produced by Luti Media a production company known for creating music videos for the likes of Drake, Beyoncé, Jay-Z, Zayn, Beats By Dre and Alexander Wang.
Executive producer Luti Fagbenle said: 'With our unique understanding of youth audiences we felt it was only natural to move into the creation of content for TV.
'Very few diverse production companies like Luti Media get the opportunity to make a half hour comedy series like Maxxx so we're thrilled.'
Here's the Blap:
Published: 16 May 2018
Recent News
What do you think?