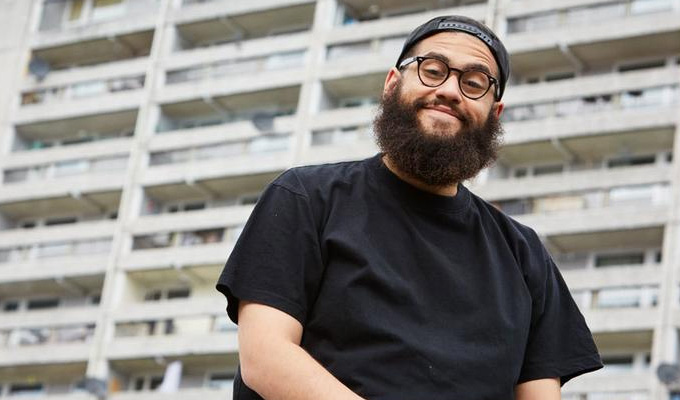 Channel 4 signs Jamali Maddix
Jamali Maddix is to front a new Channel 4 series about 'the wild west frontier of our strange new digital era'
Over three hour-long episodes of Futureproof, the comedian meets the people finding new ways to sell sex, become celebrities, and maybe even change the world, via the internet.
The stand-up – winner of the Chortle Student Comedy Award in 2014 - has previously hosted Hate Thy Neighbour for Viceland, in which he travelled the world meeting extremists.
Channel 4 says of Futureproof: 'In a crazy, scary, unpredictable new world where there are no certainties and everything is changing, online businesses, social media and the internet have ripped up the rulebook and opened the doors to a whole new way of making a living
'But some people are embracing the change – not just riding the wave but diving headlong into it as they find new ways to flourish and thrive, reinventing reality and creating new opportunities for themselves and those around them.'
Channel 4 commissioning editor Alf Lawrie said: 'We're absolutely thrilled to be working with Jamali. He's a perfect fit for Channel 4 - inquisitive, charming, funny, and utterly fearless – and we can't wait to let him loose on this eye-opening new series.'
Published: 16 May 2018
Recent News
What do you think?