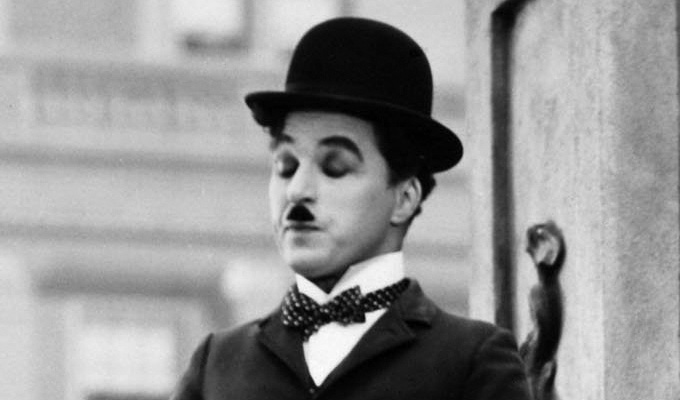 'Definitive' Charlie Chaplin biopic in the works
Previously unscreened Charlie Chaplin outtakes are to be included in a 'definitive' new movie biography of the comedy icon.
Filmmakers Peter Middleton and James Spinney have been given unprecedented access to Chaplin's personal and professional archive, including a treasure trove of material.
Uunseen footage and audio recordings, the pair will chart Chaplin's escape from an impoverished childhood in late-Victorian London to the bright lights of Hollywood.
But creative anxieties, personal scandals and a controversial political voice led to the demise of his beloved Little Tramp character, and his rejection from America and self-imposed exile.
Scenes about his later life will be shot in the Manoir de Ban in Vevey, Switzerland where Chaplin lived for 25 years and is now a museum dedicated to his life.
Provisionally called Chaplin, this is the second feature documentary from Middleton and Spinney, who were nominated for three Baftas for 2016's Notes On Blindness, about a man who went blind just before the birth of his son.
In a statement, the filmmakers said: 'We feel incredibly lucky to have been welcomed by the Chaplin family into their archives.
'To find new perspectives on the life and work of one of the icons of the 20th Century, who has left an indelible mark on popular culture, is a huge and exciting challenge.
'Chaplin described his life as a "fairy tale", and its themes of inequality, power, celebrity and artistry couldn't be more relevant today.'
Producer Mike Brett of Archer's Mark added: 'Peter and James are two of the most creatively ambitious filmmakers out there, and they are constantly pushing the boundaries of storytelling for the screen.
'As an unparalleled innovator and agitator in the field of cinema, Chaplin is a fitting subject for this ground-breaking film.'
The film, financed by Film4 and the BFI among others, is to be touted to potential buyers at the Cannes film festival next month. Cable network Showtime, another backer, will air the documentary in the US.
Published: 30 Apr 2018
Recent News
What do you think?