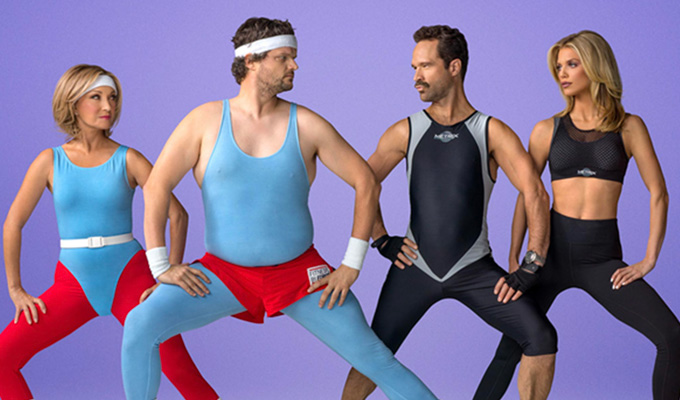 E4 buys US comedy evoking the 80s fitness craze
E4 has bought the rights to US sitcom Let's Get Physical, whose cast features Dr Quinn Medicine Woman star Jane Seymour.
The show stars Matt Jones as middle-age fitness instructor Joe Force, reluctantly back giving lessons in the family gym after his father dies.
However, in a Brewster's Millions-style twist, the inheritance comes with some eccentric provisions attached.
Seymour stars as Joe's mum, who now runs the gym. The cast also includes Chris Diamantopoulos – who played network boss Castor Sotto in Episodes – as Joes' arch rival.
The show airs on the Pop network in the US, where executive vice-president Justin Rosenblatt described it as 'a contemporary self-aware comedy inspired by the aerobics fad that set fitness crazes in motion across the nation [in the 1980s]'
The broadcaster also said it 'paid homage to the decade that introduced America to scrunchies, leg warmers and Footloose'.
E4 launches the series at 9.30pm on Thursday May 3.
Here's trailer
Published: 19 Apr 2018