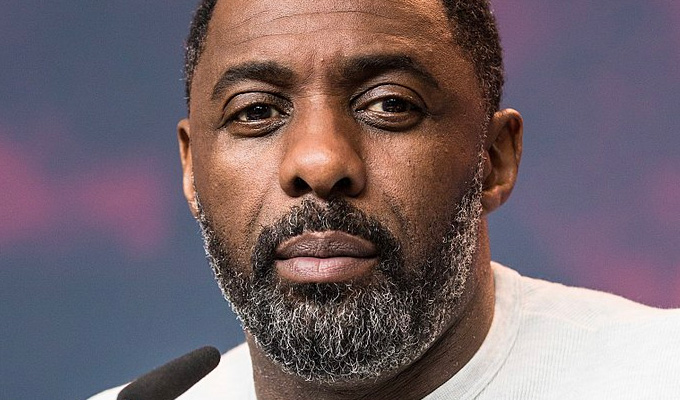 Idris Elba to star in Netflix comedy
Idris Elba is to star as a DJ in a semi-autobiographical comedy for Netflix.
The Wire actor takes the title role in Turn Up Charlie, about a struggling DJ and eternal bachelor, who is given a final chance at success when he reluctantly becomes a manny to his famous best friend's problem-child daughter.
Netflix has ordered eight 30-minute episodes of the comedy, which Elba also executive produces, with production set to begin in May.
My Mad Fat Diary's Laura Neal and relative newcomers Femi Oyeniran and Victoria Asare-Archer are writing the script with Georgia Lester, who is also supervising producer. Upstart Crow's Matt Lipsey directs but further cast details are yet to be announced.
Elba, who is currently starring alongside Bill Bailey in In The Long Run on Sky One, based upon his early life, began his career as a house DJ in East London clubs before breaking into acting. And he returned to the DJ booth last year with sets in London, New York and Ibiza.
'I'm definitely what you might describe as a "vet DJ",' he told the Dancing Astronaut website. 'I started when I was 14, and I had two years in my life where DJing is all I did.'
Planning to release his first album and tour internationally soon, he added that 'unfortunately, it's really almost impossible for me to take a year out of my [acting schedule] at this stage of my career.
'It's ironic that I've definitely reached a pinnacle in my acting space, which is amazing, but it means that I can't really take time out to concentrate on music.'
Turn Up Charlie is executive produced by Gary Reich, Tristram Shapeero, Martin Joyce and Ana Garanito and is a co-production between Reich's Brown Eyed Boy Productions and Elba's Green Door Pictures.
The commission was announced at a Netflix press event in Rome this morning.<
- by Jay Richardson
Published: 18 Apr 2018
Recent News
What do you think?