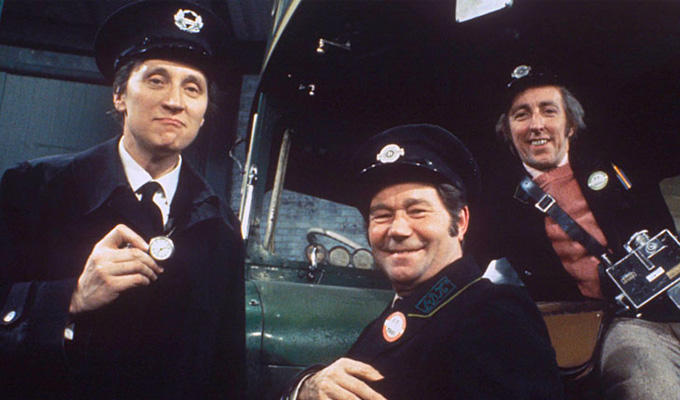 On The Buses writer dies at 98
Legendary sitcom writer Ronald Chesney has died at the age 98.
With his writing partner Ronald Wolfe, he created the hit sitcoms The Rag Trade and On the Buses in the 1960s.
Born René Cadier to French parents in 1920, he was the leading British harmonica soloist, and even had a long-running radio programme in the war teaching the troops how to play.
He quit in the early 1960s to become a comedy writer, having first written on Educating Archie, the radio series featuring ventriloquist Peter Brough.
The Rag Trade launched in 1961 and ran for two years, with a revival in 1977. Dubbed The two Ronnies, he and Wolfe wrote 73 episodes of On the Buses and three film spin-offs.
Other shows the pair created include Meet the Wife, which ran for five seasons with Thora Hird and Freddie Frinton in the lead roles and Romany Jones, which starred Arthur Mullard and Queenie Watts in the early 1970s.
Elstree studios boss Morris Bright broke the news of Chesney's death on Twitter, calling him a 'lovely modest chap'.
Wolfe died following a fall at a care home in London in 2011.
He is the second comedy writer whose death was revealed today, after Neil Shand, who supplied gags for the likes of Kenny Everett, Spike Milligan and Mike Yarwood, passed away at the age of 84.
Here's Chesney from his harmonica days, playing Flight Of The Bumblebee.
Published: 16 Apr 2018
Recent News
What do you think?