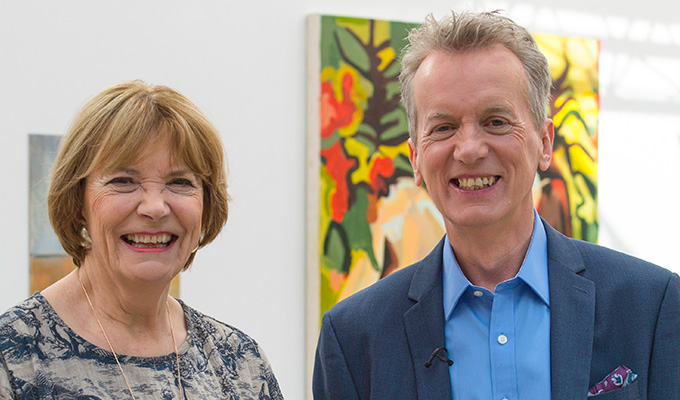 Out of the picture
Frank Skinner is stepping down from the Sky Arts shows seeking the best portrait and landscape artists of the year.
He will be replaced by Episodes star Stephen Mangan, who will now appear alongside returning host Joan Bakewell.
Mangan said: 'I love the idea of proving that you can make great entertainment out of watching paint dry!'
Bakewell added: 'I am pleased to welcome Stephen to the team. He and I have already worked together on Have I Got News for You, and I admire him as a presenter and as a fine actor. We have great fun making these popular programmes and I hope he'll enjoy them as much as I do.'
Skinner has presented three series of Landscape Artist and four series of Portrait Artist.
The fourth series of Landscape Artist of the Year is scheduled to air this autumn, and the fifth series of Portrait Artist of the Year is due to air in 2019. Expert judges Kate Bryan, Kathleen Soriano and Tai Shan Schierenberg return for both series.
Published: 10 Apr 2018
What do you think?