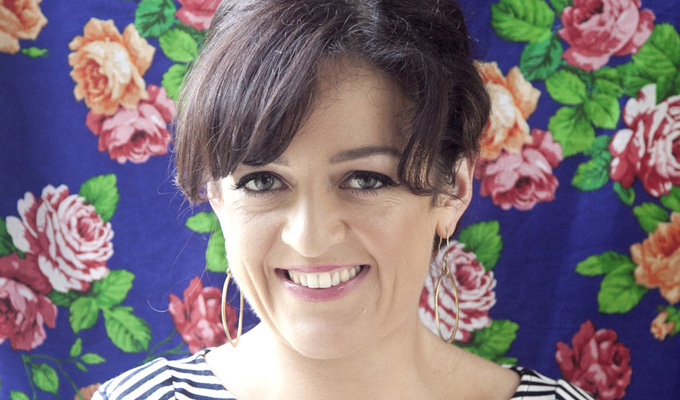 Comic criticised over phoney support dog ploy
Maeve Higgins has been criticised after telling how she feigned a disability to get her pet dog onto a flight.
The Irish comedian claimed she needed an assistance dog to help her with daily life, and even bought a fake 'service-dog' vest her pet on Amazon. Her ploy meant she dodged the cost of taking her pet Shadow between the States, where she now spends much of her time, and her home in Cork.
'I got my own row on the airplane,' she told Ryan Tubridy on last week's Late Late Show
'On the way back I went through Shannon and the ladies at Shannon were having none of it. They were saying what's wrong with you?" And I was like, 'There's nothing wrong, but I do have a letter saying I have anxiety."
'I couldn't try to convince them, because I knew I was kind of wrong.'
Yet she says she got the green light after an official from the agriculture department offered a cursory inspection of her dog.
She added that she wouldn't try the stunt again, but her comments still attracted criticism.
My Canine Companion, an Irish charity that provides trained animals to people with disabilities, said it was outraged that Higgins and Tubridy were 'having a laugh over faking a service dog'.
'A mockery has now been made of people who genuinely use a service dog for everyday life and travel,' they added in a tweet. ' Faking a service dog is not funny.'
Autism support group Triple A Alliance launched a petition seeking 'a public apology for the hurt and distress caused by the ignorant comments ', although it has only attracted 25 signatures.
Its chair Aisling Foran tweeted: 'Absolutely horrified with the attitude of this "person" about the offence and hurt caused by her ignorant comments.'
Viewer Carol Lennon tweeted that she was 'rather disappointed at "comedian" Maeve Higgins on tonight's Late Late show about faking a service dog so her mutt could travel with her. Service dogs are vital for many and ignorant arseholes such as she cause havoc for genuine users.
Higgins tweeted after the show that she was 'unbothered in advance about the comments', but later did a U-turn and issued an apology.
'Big apologies to anyone hurt or offended by my emotional support dog bit. She tweeted. 'Much love and respect for people who need, fundraise for, and train service dogs and thank you for the information! Will do better!'
While on the show, Higgins also revealed she would be playing a driving instructor who can talk to ghosts in a forthcoming film called Extra Ordinary.
Published: 5 Apr 2018
What do you think?