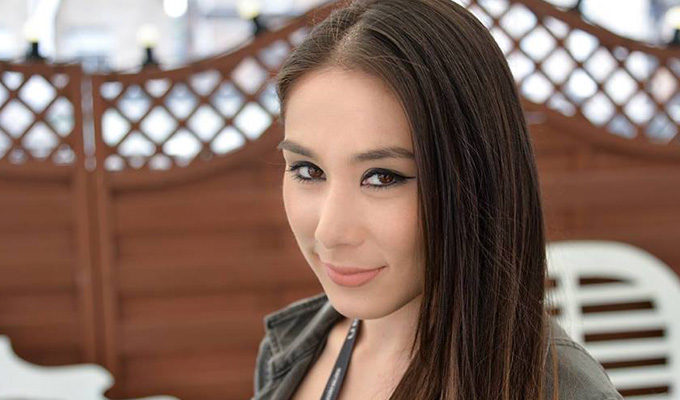 Meet Chortle's new Fringe reviewers
Stephanie Lim has been chosen as Chortle's new reviewer for this year's Edinburgh Fringe.
We were seeking applicants from working-class or black, Asian or minority ethnic backgrounds, and Stephanie is a Malaysian Chinese 'hapa' [mixed-race] from a working-class family.
She submitted a review of Daniel Kitson's show It's Always Right Now, Until It's Later, as recently released online, to support her application – and today we publish that here. It is the first review she has ever written
Stephanie, 29, lives in Edinburgh, and has previously worked for the Gilded Balloon.
She said: ''The uncertainty that comes with pursuing a career in writing has always prevented me from trying. Until now, my personal circumstances have determined that the aim of financial stability should take priority over ambition. But since the world is on fire and logic and reason no longer apply, I've decided to throw Caution to the Wind and give it a go.
'Consequently, being selected for this opportunity is immensely encouraging as it offers me a practical foundation within the hope of elevating a passion to a profession. Having the chance to combine this with my love of comedy at large is something I never thought I'd have the means to do.'
Stephanie will be commissioned to write at least 20 paid reviews at the Fringe.
A successful crowdfunding campaign set up by Chortle reader Olivia Phipps had raised £500 to cover the travel and accommodation costs of our selected reviewer.
However, as Stephanie already lives in the Scottish capital, this money will be used to pay for a second reviewer's place.
From the fund, Sophie Cartman, from South-East London, right, will receive a £250 commission and the same again to cover her expenses.
Chortle editor Steve Bennett said: 'I've been really impressed by the overall quality of submissions, which shows there's real untapped writing talent out there. So it's great we were able to offer a second opportunity, even if this is still baby steps.
'This is the first year Chortle has done this, and we've been encouraged by the broadly positive reaction… as well as learning how we could improve some parts of the process.
'But hopefully this is a first step in making comedy reviewing less male, pale and middle-class.
'For everyone who's every said to me "what comedy needs is fewer people like you" – thanks for supporting thid initiative. I'm sure that's what they meant!'
Published: 29 Mar 2018
Recent News
What do you think?