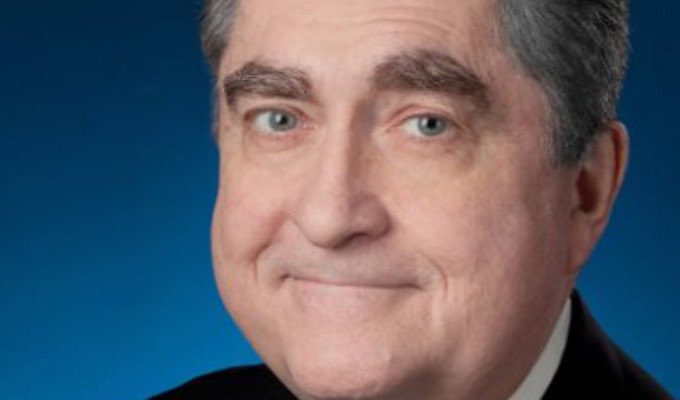 Canadian comic Mike MacDonald dies at 63
Canadian comedian Mike MacDonald has died at the age of 63,
He had been suffering ill health for years. He was diagnosed with hepatitis C in 2011 and underwent a liver transplant in 2013. He also had bipolar disorder.
MacDonald made three stand-up specials for CBC in Canada and for Showtime in the US – and at one time held the record as the only comedian to perform at every Just For Laughs gala show in Montreal.
He also starred in a 1987 film called Mr Nice Guy, as well as making stand-up appearances on the likes of The Late Show with David Letterman and The Arsenio Hall Show
Fellow Canadian stand-up Jeremy Hotz broke the news on Twitter. He said: 'I am pained to inform you that my friend and comedy mentor Mike MacDonald has passed away. Mike was a ferociously funny man. We shared so many good times. Thanks for taking me under your wing way back in the day. You were a great comic. You did your country proud.'
Comedy historian and former stand-up Kliph Nesteroff added: 'Mike MacDonald probably did more to popularize stand-up in Canada than anyone else of his generation. He inspired many comics in the 1980s & 90s to enter comedy. For most of us, sharing the stage with him for the first time was a really big deal.'
And Ed Byrne tweeted: 'Just heard about Mike MacDonald passing. Absolute giant of the Canadian comedy scene. Many is the night I spent in his company at Just for Laughs in Montreal. Look him up on YouTube and treat yourself to a bittersweet laugh.'
Here he is in action in a clip recorded in 1988:
Published: 18 Mar 2018
Recent News
What do you think?