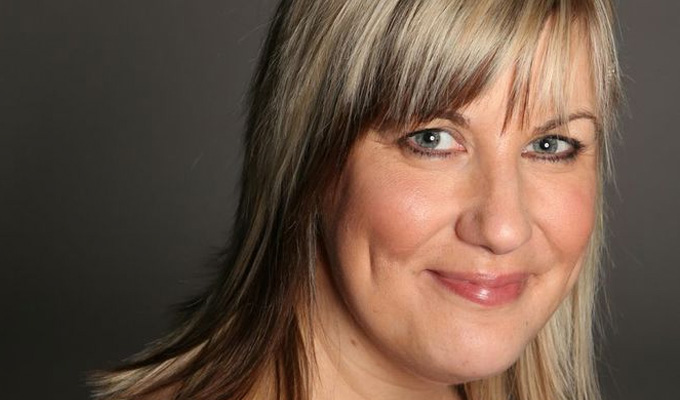 How Northern comedians get pigeonholed
The stereotype of a 'Northern club comedian' reinforces an 'us-and-them' society that serves to holds back working-class people.
And the idea that such stand-ups are usually seen as overweight is a way for the ruling elite to justify their 'disgust at the working class' through their 'their disgusting bodies'.
That's the provocative view of academic, poet and comic Kate Fox – who was outlining details of her recently-completed PhD thesis into class and comedy at the Leicester Comedy Festival yesterday.
Dr Fox said that anyone who performed with a Northern English accent was immediately pigeonholed as working class – whatever the truth of the matter – and thought to have archetypal traits such as being homely, unpretentious, and cheery. Characteristics that she conceded that comedians of the North often played up to, too.
She said that the image of Northerners, maintained from both sides of the country, was usually of people remaining chipper in the face of 'post-industrial blight' as 'a way of forgetting about socio-economic divides… a very effective way of not crying. '
But she argued that was not necessarily healthy, as well as reinforcing a divide that made people from the North feel consciously or subconsciously 'other' from the norm, assumed to be white, male and Southern.
'It's an effective way of putting distance between yourself and others,' she said. 'People in power want to portray people from the North as from the past, not the now,' she said, 'with the stereotypical images of Hovis adverts, whippets and the like.'
She also expanded on her research that she outlined in a Chortle article last week, which found that reviews were much more likely to mention where Northern comedians came from compared to those from the South – which again reinforces the idea that being Southern is the norm.
Dr Fox contrasted reviews about Lucy Beaumont, which almost always mentioned she was from Hull, compared to those of Bridget Christie which almost never mentioned her background. 'Because Bridget is seen as cerebral and absurdist, she is "normified",' the academic said. 'There's no mention of her being working-class or being from Gloucester.'
Dr Fox's talk was entitled The Bastard Ghost Of Bernard Manning and suggested the offensive old-school comic's influence was still felt in the way comedy was described and perceived by much of the industry. Justin Moorhouse, she suggested, would more likely be lumped in with Manning as a 'Northern club comic', even though Jimmy Carr's style - both in being gag-driven and trampling over political correctness – was more directly linked to the late Mancunian stand-up.
Dr Fox said that sort of ingrained thinking meant that any innovative work created by Northern comedians was likely to be underestimated by comedy commentators who can't see past the stereotype.
She cited the likes of Peter Kay, Mick Ferry and Bernard Manning to make her point about 'fat Northern comics', acknowledging that although many stand-ups would make self-deprecating jokes about their bodies, that was a defence mechanism.
Her talk – which came as a fierce debate raged between comedians online over the role of class in comedy – was hosted by the Centre for Comedy Studies Research, as part of the Beyond A Joke series of talks and panels at the Leicester Comedy Festival.
Published: 19 Feb 2018
What do you think?