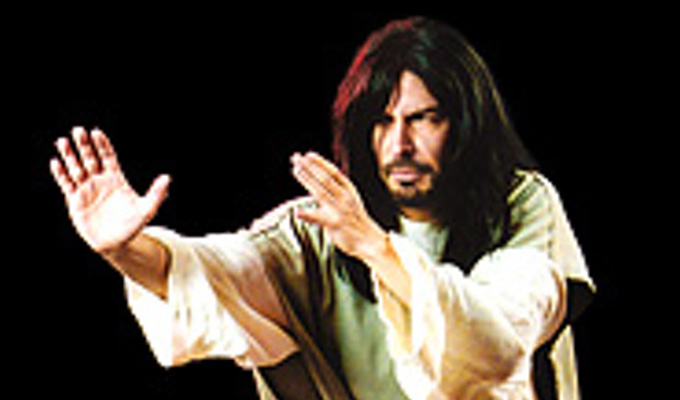 Wine, abortion and a vampire-hunting Jesus...
This week's comedy on demand.
CTRL ALT DELETE
Religious conservatives look away now… this is billed as the first internet web comedy series to depict the normalcy of abortion.
Seven three-minute episodes, which were released this week, are set in the same clinic, with recurring characters including pro-life protesters, a dumb new receptionist, and a counsellor who wants to stop population growth… so is very much in the right job.
It has been created by US comedians Roni Geva and Margaret Katch and here are all the episodes back-to-back:
The Red
Last weekend, Marcus Brigstocke scooped the BBC Audio Drama Award for best original one-off drama for his first ever radio play, The Red, about an alcoholic who was bequeathed a collection of fine wine by his father. By happy happenstance, the play, based on the comedian's own experience of addiction and recovery, was repeated on Radio 4 this week so is now available to be heard on iPlayer
Funny People
Judd Apatow's 2009 movie is deeply flawed, too long – of course – and not especially designed to be funny, but the fact it revolves around a bunch of comedians. (What is the collective noun? An insecurity?) mean it might be worth a watch if you're a Netflix subscriber.
Adam Sandler plays a version of himself: a comedian who's made a fortune in terrible films, isolating him from the circuit he started out on. When he finds out he has leukemia, he goes back on stage with a bleak bit of stand-up...
Watch here.
Lewis Black: Black to the Future
The perennially pissed-off comedian's 2016 special is out now on Amazon Prime – in which he's seems more disappointed than angry as he observes the rise of one Donald J Trump, to his palpable disgust.
Jesus Christ Vampire Hunter
It's almost certainly terrible, but we couldn't ignore the fact this 2001 horror-comedy has landed on Amazon Prime. In it the Son Of God has to protect the lesbians of Ottawa, Canada, from vampires with the help of Mexican wrestler El Santo. Yep, that old story….
.
Published: 3 Feb 2018
What do you think?