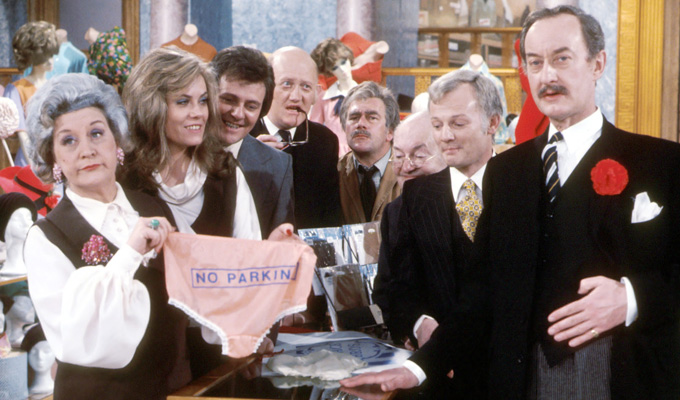 Theatre bans 'sexist' Are You Being Served?
A stage version of Are You Being Served? has been banned for being sexist.

The Hull Playgoers' Society had planned to stage a version of the BBC sitcom at the city's Truck Theatre.

But venue bosses reportedly told producers that its script needed to be more politically correct.

In the original show, which aired from 1972 to 1985, men often lusted after female characters such as Wendy Richards' Miss Brahms. The show was also heavy on double entendres, not least references to Mrs Slocombe's 'pussy' and featured the camp behaviour of Mr Humphries, which many now see as a dated portrayal of homosexuality.

Vince Matfin , the artistic director of the Hull Playgoers' Society, accused the theatre of censorship.

The venue said they had asked to meet with the producers to discuss their choice of performance and 'how this aligns against our artistic policy and values'.

That policy states: 'We are committed to presenting work that reflects the diverse communities and artists that populate our nation. We will not book work that does not meet the overall values of the theatre or that does not reflect the diversity and inclusion of a modern Britain.'
Published: 27 Jan 2018
What do you think?