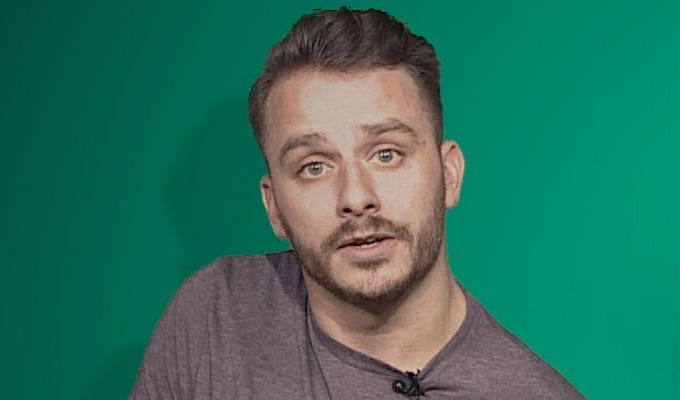 Dapper Laughs: I hope I get my own TV show now
Dapper Laughs hopes he'll get another chance to front his own TV show on the back of Celebrity Big Brother.
The self-styled comedian also said he would be going back on tour, having had his profile boosted by appearing on the Channel 5 programme.
The comic – real name Daniel O'Reilly – said he hoped the reality show would overturn his image of 'the most hated man in Britain'.
Dapper was was briefly notorious in 2014 after a video emerged of him telling an audience member she was 'gagging for a rape' during a live show. He was already being blacklisted from various university bookings because of his sexist humour and the fallout cost him his ITV2 show On The Pull.
Speaking after he was evicted from the Big Brother house last night, the 33-year-old said: 'I've come out of this and people look at me slightly different, then fantastic, but all I wanted to do was prove I wasn't as evil as maybe I was portrayed as before.
'I will be getting back on tour. A TV show is obviously the complete redemption. I'd love to get back on TV.'
O'Reilly won over a lot of viewers by proposing live on air to his girlfriend Shelley Rae during the eviction show.
The 33-year-old got down on one knee mid-interview and asked her to marry him - prompting her to break down in tears.
He presented her with a ring made from paper and fake diamonds, donated by drag performer Courtney Act, another housemate.
However, Dapper's appearance on Big Brother was not without controversy as he attracted headlines for saying fellow contestant Ann Widdecombe 'must have sucked a dick'.
Published: 27 Jan 2018
What do you think?