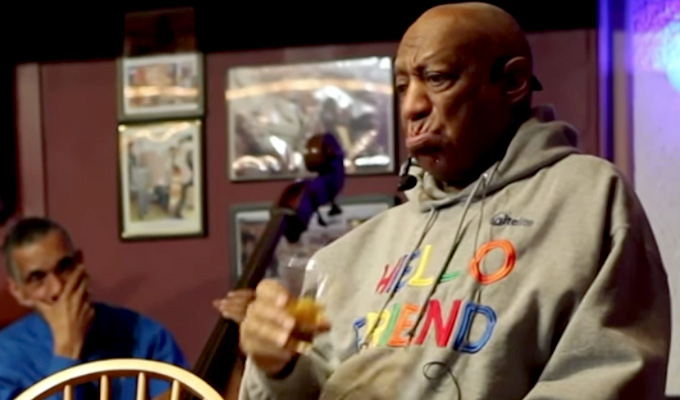 Bill Cosby returns to stand-up
Bill Cosby has performed his first stand-up gig since becoming embroiled in his sex abuse scandal.
The show in the LaRose Jazz Club in his hometown of Philadelphia, was his first gig since May 2015. and on stage the 80-year-old joked that he 'used to be a comedian'.
Footage posted online shows that he received a warm reception with the audience applauding and laughing – in contrast to his last comedy tour that was dogged with protests.
Around 60 women have accused Cosby of drugging and molesting them over his long career, although he denies all the claims.
Most of the accusations against Cosby fall outside the statue of limitations, but he is scheduled to appear in court on April 2 for a retrial on one case, which ended with a hung jury last year.
He did not address the issue during his show, which was performed alongside a jazz band.
But he did speak about his blindness, which has worsened in recent years. He joked: 'Let me tell you something about people talking to blind people, you sighted people. If you see a blind person walking into a pole or something, if you speak perfect English, there's a word called "Stop!" not "Whoa, whoa, whoa, whoa!"
'I'm a grown-up… I understand the word "stop".'
Although those who accuse him of abuse would no doubt question that statement.
Published: 23 Jan 2018
What do you think?