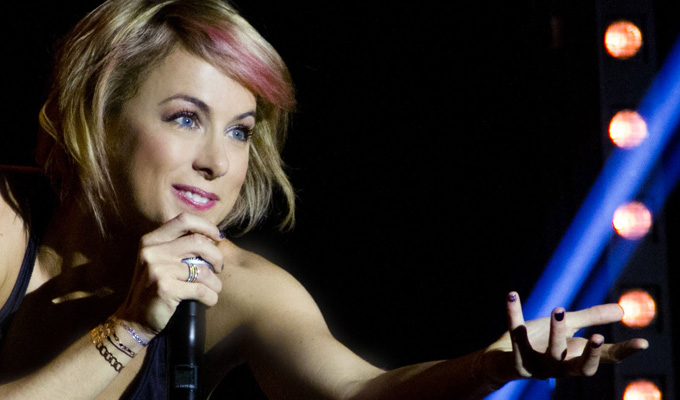 Stand-up sued over women-only comedy night
American comic Iliza Shlesinger is being sued for discrimination after a man was turned away from an all-female stand-up night.
A 21-year-old Californian going by the name George St. George says he was a victim of Shelsinger's 'war on men' – and likened himself to civil rights campaigner Rosa Parks for his stance.
The Girls' Night In show at the Largo in Los Angeles on November 13  was advertised with the slogan 'No Boys Allowed'.
St. George says he and a male friend, who had bought tickets online, were initially told they could enter the theatre but only if they sat at the back of the auditorium – a situation which his lawyer Alfred Rava compared to 'the Montgomery City Lines bus company in Montgomery, Alabama circa 1955'.
However the men were subsequently asked to leave the venue altogether before the show started.
California law prohibits businesses such as theatres from treating customers differently based on their gender. The state's supreme court has previously ruled that 'ladies' night'-style promotions in nightclubs break civil rights laws.
St. George is seeking unspecified damages as well as an injunction barring defendants, including Shlesinger and the venue, from engaging in unequal treatment of consumers based on sex.
Here is his lawsuit: 
St. George v Shlesinger by ashley6cullins on Scribd
Published: 28 Dec 2017
What do you think?