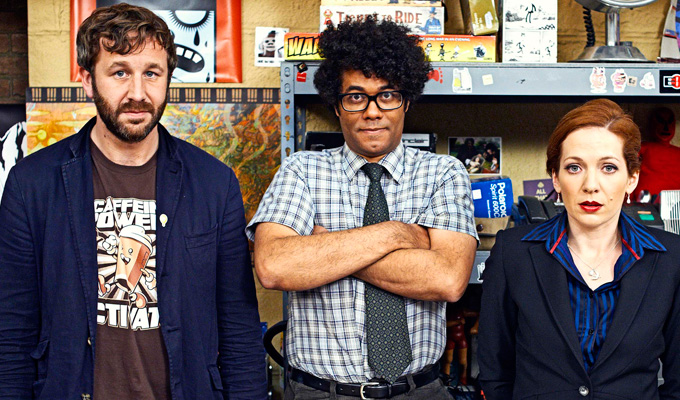 America tries to remake The IT Crowd... again
America is having another bite at remaking The IT Crowd.
Original creator Graham Linehan is on board to write and executive produce the new version for NBC.
This will be the network's third bash at adapting the series. In 2007 it made the pilot, below, with Richard Ayoade reprising his role as Moss. Joel McHale took the Chris O'Dowd role of Roy and Jessica St. Clair as Jen, the part originally played by Katherine Parkinson. Richard Ayoade reprises his role as Moss.
A second attempt from Scrubs creator Bill Lawrence in 2014 never went forward.
But the new version, as reported by Hollywood trade website Variety, is the first that Linehan will write himself. He said he only found out about the previous pilot when he read the news online.
Linehan, who also co-writes Motherland, confirmed the news on Twitter, saying: 'Don't expect the same kind of show and EVERYONE WILL BE HAPPY.'
Published: 15 Dec 2017
Recent News
What do you think?