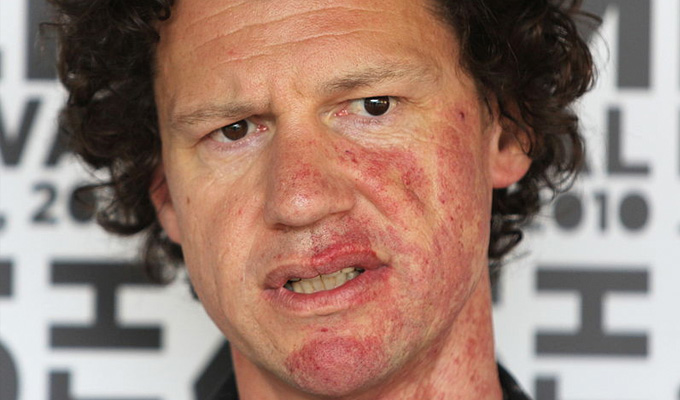 Who's in Chris Morris's new movie?
Chris Morris's new film stars Anna Kendrick and was shot in the Caribbean and US, Chortle can reveal.
The Pitch Perfect actor is joined by Kayvan Novak, stand-up James Adomian and Orange is the New Black's Danielle Brooks.
Filming on the as-yet-untitled feature took place this summer in the Dominican Republic and Florida, with further cast including True Blood's Denis O'Hare, Pej Vahdat, Marchant Davis and Mousa Kraish, who plays the Jinn in American Gods.
Details of the plot are currently under wraps, though Kendrick has been pictured on set in an FBI uniform with body armour and carrying a rifle.
Morris's second feature as a director is a joint production between the British company See-Saw Films and the New York-based Archer Gray Productions, with financing from Film4, who made his award-winning debut Four Lions. Iain Canning and Anne Carey are producing.
Since Four Lions was released in 2010, Morris has been keeping a typically low profile other than directing four episodes of Veep – appearing in one as a newsreader – and interviewing Stewart Lee on camera as part of the latter's Comedy Vehicle series. He also had a cameo in Richard Ayoade's film The Double.
He has suggested that his next film could be American and had been linked to a long-gestating biopic of political strategist Lee Atwater by Four Lions writer Jesse Armstrong and Anchorman creator Adam McKay, chronicling the dirty tricks campaigns Atwater waged to get Ronald Reagan and George H.W. Bush elected.
However, Chortle understands that this film is not the Atwater story.
O'Hare has called Morris 'wonderful, wacky', while Vahdat posted on Instagram that the shoot was 'by far one of the best experiences of my life. This film is going to be absolutely epic and I can't wait for you all to see it'.
Back creator Simon Blackwell, who also wrote on Four Lions, recently told The Hollywood Reporter that 'I'm aware of what [Morris is] cooking, but I can't show you the menu I'm afraid. He has an elite troop of killers who will come and get you. He's doing something marvellous, as you would expect.'
When pressed as to whether it was 'Four Lions-marvellous?', Blackwell replied: 'Marvellous marvellous. It's very marvellous. That's all I can say.'
Kendrick, who is currently shooting the Christmas film Noelle in which she plays Santa's daughter, starred alongside Stephen Merchant, Friends' Lisa Kudrow and The US Office's Craig Robinson in the wedding comedy Table 19 earlier this year.
Like Four Lions star Novak, who recently told Chortle that Morris was his 'comedy guru', Adomian is an accomplished voice artist and character comic who made his Edinburgh Fringe debut shortly after filming in the Caribbean.
Known for impressions of Bernie Sanders, George W.Bush, Paul Giamatti and Jesse Ventura, he stars alongside Chris O'Dowd and Andie McDowell in the forthcoming feature Love After Love.
Shooting on Morris's feature took place on location in the Dominican Republic capital Santo Domingo and at Pinewood Studios's outpost on the island, which offers a 25 per cent tax credit to international productions with a minimum investment of $500,000.
Previous productions to have filmed there include The Godfather Part II, Apocalypse Now, Rambo: First Blood Part II and Fast and Furious 4.
- by Jay Richardson
Published: 27 Nov 2017
What do you think?