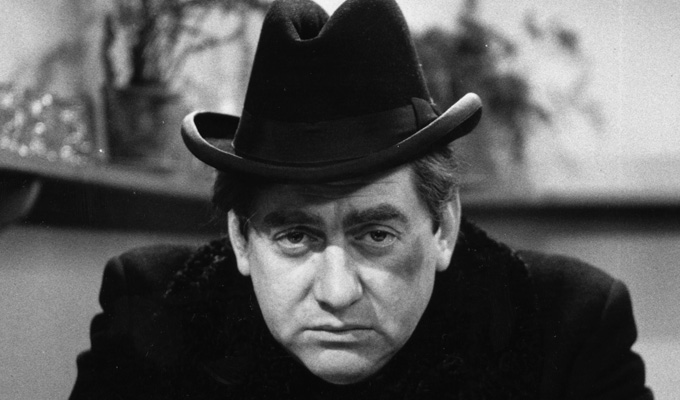 Rare Tony Hancock recordings released
The BBC has released a collection of rare Tony Hancock recordings on CD.
Hancock's Half Hour Collectibles: Volume 1 contains three full episodes of the show as well as several other obscurities.
The sitcom episodes are:
The Horror Serial, a Quatermass sci-fi parody first broadcast on TV in 1959. A new audio recording was unearthed last year, succeeding the previous 'virtually unlistenable' one.
The Blackboard Jungle, a newly remastered recording of a 1955 radio episode first released on CD in 2005
The Student Prince, a 1956 radio episode, parodying the film of that name which came out the same year. This is a new composite version using existing archive and newly discovered off-air recordings.
The Test Match, another newly extended composite version of a 1956 radio show.
Also included are:
Extracts from Calling All Forces episodes broadcast in 1951 and 1952 featuring Hancock and his later foil Bill Kerr. The show was aimed at military personnel based around the UK and Germany.
The only surviving episode of Educating Archie starring Hancock from 1951. He was a regular on the radio show about a ventriloquist, helping establish him as a comedy star.
Hancock's appearance on the 1952 Royal Variety Performance
The only two extracts known to have survived from the variety show Star Bill, which feature Hancock and were broadcast in 1954.
A brief extract from Hancock's performance on Variety Fanfare, again from 1954.
'Ancock's Anthology , the first in a planned talkshow series, broadcast on the Home Service on Christmas Day, 1964; the comedian's first major radio appearance since Hancock's Half Hour finished in 1959. On the episodes he introduces music, reading works by his favourite authors, and interviewing raving driver Stirling Moss. No other episodes were made. Some of the recording used on the CD come from comedian Keith Dover, who last year donated a set of reel-to-reel tapes his father, Reg, recorded in the 1960s to the Tony Hancock Appreciation Society
Seven interviews with Tony Hancock – including the notorious edition of Face To Face from 1960 which earned him his 'sad clown' image - and with writers Ray Galton and Alan Simpson. Hancock's brother Roger said the Face To Face talk with John Freeman was a 'tipping point' when Hancock 'began the slide from conscientious professional who worked at each line of dialogue like a master craftsman to doomed obsessive set on a course of unhealthy introspection and self-destruction.'
The Best of Hancock, a tribute broadcast in August 1968, about six weeks after Hancock took his life at the age of 44. And another tribute featuring Tom Sloan, the BBC's head of light entertainment.
The Tony Hancock Appreciation Society provided detailed sleeve notes for all the tracks, which can be read here.
Amazon are selling the collection for £15.50 here.
A second volume is due to be released in April, and can be pre-ordered here.
Published: 6 Nov 2017
What do you think?