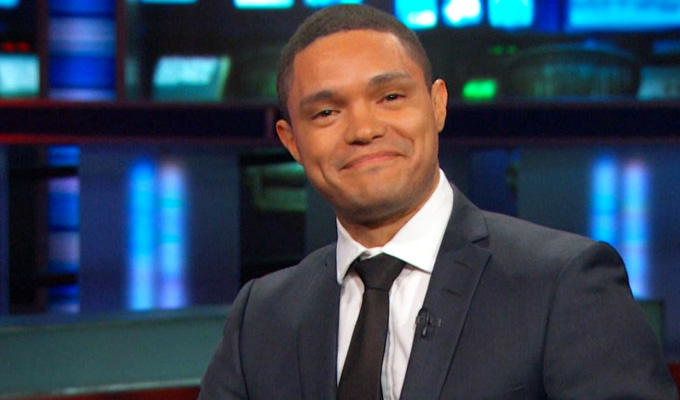 Trevor Noah signs up for five more years of The Daily Show
Trevor Noah has renewed his contract to host the Daily Show for five more years, until 2022.
The South African comic has been with the Comedy Central show for two years since the departure of Jon Stewart.
His new deal also includes annual The Daily Show end-of-the-year specials, as 'The Daily Show will no longer take for granted that humankind has made it to another December 31st'.
Comedy Central's president, Kent Alterman, said: 'Trevor makes us look smart on a daily basis, and for that we're grateful… [he's] super smart, very thoughtful…really funny and also he's unflappable. He's one of the most self-possessed people I have ever come across.'
Noah said: 'It's really exciting to renew this contract for either five more years or until Kim Jong Un annihilates us all – whichever one comes first.'
The news comes in the week HBO renewed John Oliver's contract to host Last Week Tonight for three more years.
Published: 15 Sep 2017
What do you think?