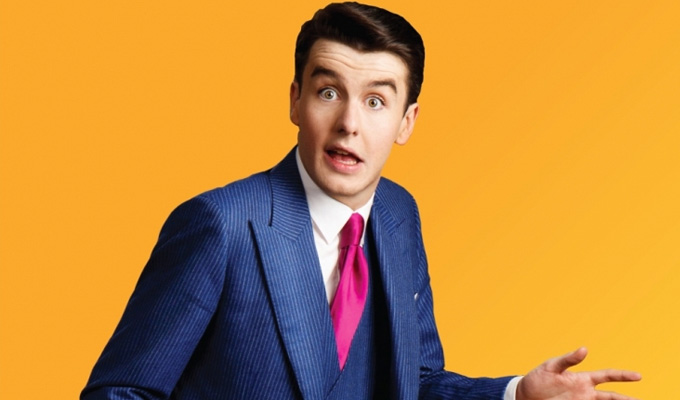 Radio 4 comedies for stand-up stars
Stand-ups including Al Porter, Zoe Lyons, Felicity Ward and Sophie Willan are making personal comedy shows for Radio 4.
The broadcaster has today announced a raft of new commissions, including the first radio shows for a number of the most talked-about comedians on the live circuit.
Porter is to describe how light entertainment helped make him the man he is today in his series, provisionally titled The Men Who Made Me.
In her show, Passport Paddy, Lyons explores notions of patriotism following the Brexit verdict, which the number of applications for Irish passports more than doubled.
Lyons's father is from Waterford and she grew up in the county. So over two episodes in the Radio 4 show, she revisits her old stomping ground to asks what 'patriotism' means to her and whether the present can ever match our nostalgia for the past.
Australian comic Ward explores whether modern technology can save her from herself in Appisodes, as she presents a personal take on depression, insomnia and anxiety.
And in Willan's Guide to Normality, the breakout star challenges what it is to be normal, drawing upon personal insight from her own unconventional upbringing in care, as the daughter of a drug addict in Bolton.
Two former BBC New Comedy Award finalists also get their own series. In Sindhustan, Sindhu Vee tells stories about her unique family life, while Ken Cheng: Chinese Comedian is a four-part stand-up series in which Ken explores aspects of Chinese culture and reveals how his upbringing in the UK has made his brain so weird.
He said: 'I'm incredibly honoured to be given this opportunity. As a Chinese ex-mathematician, I never expected to one day have my own radio show. I can't wait.'
In other commissions, Tudur Owen will sing the praises of the Welsh island he's from in Putting Anglesey On The Map.But he joked: 'I bet my sat-nav still won't know where I am."
And Lucy Porter will mix stand-up, sketches and songs about family life in her new series In The Family Way.
All the new shows are expected to air next year or in 2019.
Published: 17 Aug 2017
Recent News
What do you think?