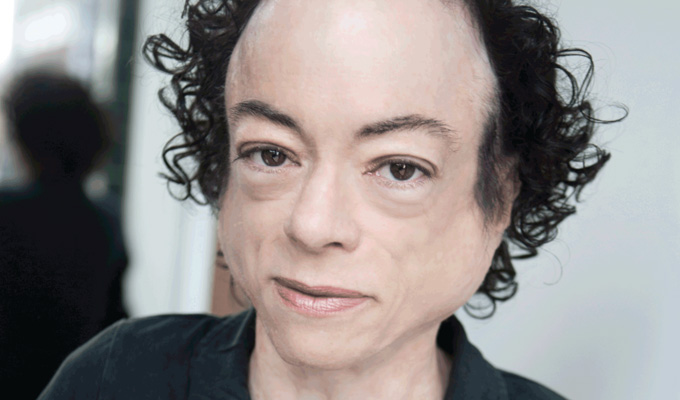 Liz Carr attacked with scissors
Comedian Liz Carr has been stabbed in the head by an attacker armed with a pair of scissors in each hand.
The comic – who has used a wheelchair since the age of seven – was with her carer when she was assaulted near Euston station in London.
Both were taken to hospital and later released, Carr with minor cuts.
A friend told The Sun:'There was blood everywhere but she was very lucky that the wound grazed her head and she was not more seriously injured. Typically, Liz is putting a brave face on it - joking that it was like being attacked by Edward Scissorhands.'
The 45-year-old comedian, who has a rare condition called arthrogryposis multiplex congenita, is best known for playing forensic examiner Clarissa Mullery in BBC One's Silent Witness.
She is said not to have known her attacker.
A man has been detained under the Mental Health Act over the incident, which happened on August 10
A Scotland Yard spokesperson said: 'A man aged in his 20s was arrested at the scene on suspicion of GBH. He was taken into custody at a north London police station. He was subsequently detained under the Mental Health Act.'
The news was broken on the front page of The Sun today – but Carr tweeted that fans should not buy the paper as she comes from a family of Liverpool FC fans who have boycotted the paper since its distorted coverage of the Hillsborough disaster.
As well as her acting and comedy work, Carr is a disabled rights campaigner, whose opposition to legalising assisted suicide have been turned into a show: Assisted Suicide: The Musical.
Published: 16 Aug 2017
What do you think?