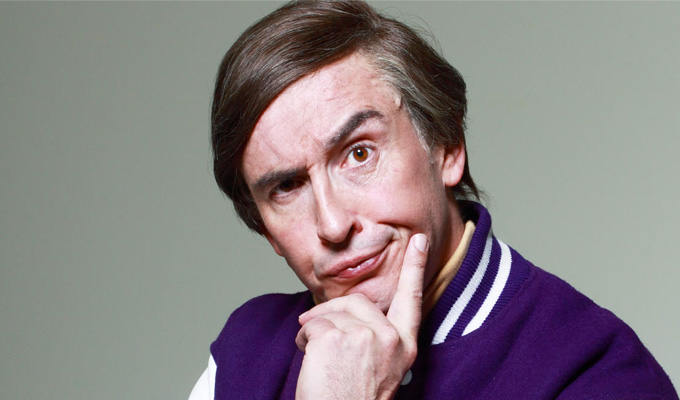 Alan Partridge 'will be the BBC's voice of Brexit'
Alan Partridge will be the 'voice of Brexit' when he returns to the BBC next year.
Steve Coogan says his character's unlikely return to the Corporation would be explained by executives deciding they have become out of touch with those outside their metropolitan liberal bubble.
He told The New European: 'In this age of Brexit, they might think they need to get in touch with the "Little Englanders" they ignore.
'Alan would have voted Brexit for sure. Hard Brexit, given the choice. He's a Brexiteer because the Daily Mail told him to be.'
Partridge returns to the BBC in the spring of next year, after 15 years away. While the fictional creation was working for North Norfolk Digital radio station, the shows aired on Sky, and spawned the Alpha Papa movie.
But Coogan admitted the BBC comeback was hard work, saying; 'The standard of the comedy on Partridge is so high, that you have to match it, or people go, "Oh, they've lost it."'
He also revealed that he is working on a possible film about an ordinary woman who found the body of Richard III hidden under a car park.
Based on the real-life story, the script is being co-written with Jeff Pope 'That's about the amateur-versus-The Establishment, and intuition-versus-academia,' Coogan said. Partly, she does her research, partly it's intuitive.'
Published: 3 Aug 2017
What do you think?