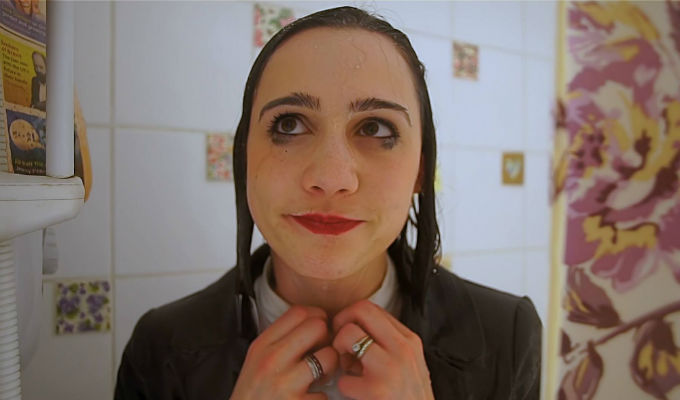 Anxious Kat
This week's best comedy shows on demand.
Sad Face
Kat Sadler, a blogger and illustrator, regularly posts online about her awkward romantic encounters and anxieties about being a young woman, as well as being a stand-up who is performing at the Edinburgh Fringe next month.
This week she has released Sad Face, a new seven-minute short film, shot by Turtle Canyon Comedy on iPhone and GoPros and based on the same securities.
It also stars Angela Barnes, as Kat's mum, alongside
Eric, Kat and Joe: Gig Together, Die Alone – which she is performing with Eric Rushton and Joe Bowley – is on at Black Market daily at 8.35pm during the Fringe.
Live At The BBC
Ivo Graham isn't the biggest name to have recorded a half-hour iPlayer special, but it's a canny booking, as his star is slowly but surely on the ascendant. In his show, released on Thursday, the charmingly awkward, self-aware posh-boy comic talks about his life as a travelling comic – with encylopaedic knowledge of train services – as well as his family life.
Watch here.
Irish Micks and Legends
Aisling Bea and Yasmine Akram's peculiar storytelling show, offering up some surreal stories from their Irish ancestors, was nominated for a Chortle Award when it was first released in 2013. Now this charming oddity is back on iPlayer, thanks to a Radio 4 Extra repeat. Three of the four 15-minute episodes are online now, with the final one due to drop tomorrow.
Published: 15 Jul 2017
What do you think?