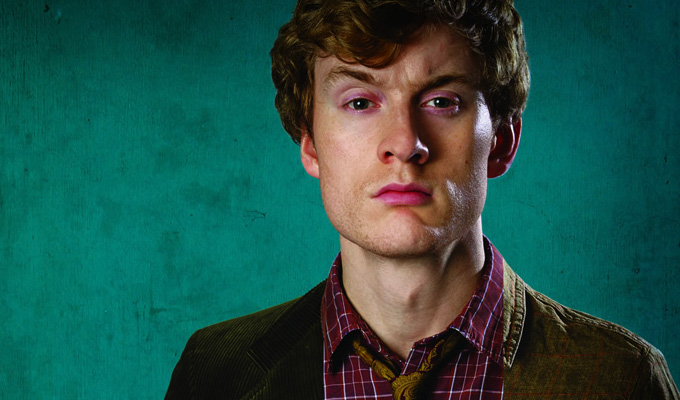 James Acaster at the London Palladium
It's a relatively quiet week for broadcast comedy - but here are our highlights:
Wednesday 14 June
TONIGHT AT THE LONDON PALLADIUM: James Acaster and The Noise Next Door are among the guests in the last in the current series of this variety show, hosted by Bradley Walsh. ITV, 8pm.
THE Damien Slash MIXTAPE: The YouTube star - aka Daniel Barker - makes the move to Radio 4 in this new fast-paced, one-man sketch comedy show. Radio 4, 11pm
Thursday 15 June
PAUL SINHA'S HISTORY REVISION: The comic returns to Radio 4 for a third series debunking the history you learned at school. With the aid of puns. This episode looks at the sheer volume of history that has been created since series two, including Brexit and the election of Donald Trump, as well as the contributions immigrants have made to American culture. Radio 4, 6.30pm.
Friday June 16
DEAD RINGERS:
The satirical sketch show returns with a whole omnishambles of an election campaign to get its teeth into, The series stars
Jon Culshaw
,
Jan Ravens
, Lewis MacLeod, Deborah Stephenson and Duncan Wisbey.
Radio 4, 6.30pm
.
THE LAST LEG: After last week's post-election edition, another special. This one, inspired by murdered MP Jo Cox, urges people to put aside their differences following polling day. Presenters Adam Hills, Josh Widdicombe and Alex Brooker host their own celebrity-filled street party mirroring those held around the country in The Great Get Together. Channel 4, 9pm
Published: 11 Jun 2017
What do you think?