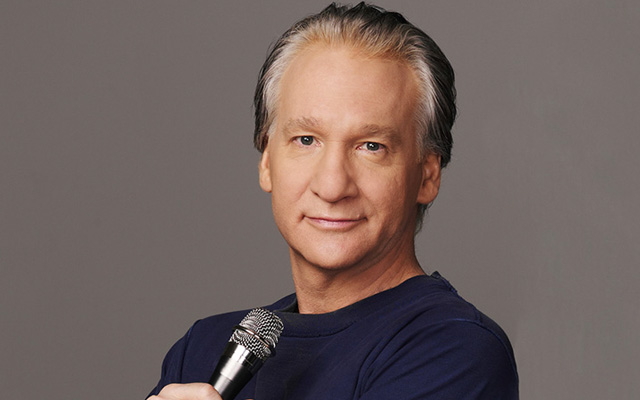 Bill Maher 'must be fired' over racial epithet
Bill Maher has been slated after dropping the N-word on TV.
The comedian is now facing calls that he should be fired from hosting HBO's Real Time after using the racial slur.
It came as he made an ill-judged joke while interviewing Ben Sasse, a Republican Senator for Nebraska, who is also white.
During their conversation, Maher said, 'I've got to get to Nebraska more.'
Mr Sasse replied: 'You're welcome. We'd love to have you work in the fields with us.'
Mr. Maher said: 'Work in the fields? Senator, I'm a house nigger. No, it's a joke.'
The conversation then moved on - while Twitter erupted in fury and disbelief.
Black Lives Matter activist DeRay Mckesson tweeted: "But really, @BillMaher has got to go. There are no explanations that make this acceptable.'
And right-wing commentator Jack Posobiec, added: 'Racist Bill Maher must be fired and @BenSasse must be held accountable for his endorsement of the n-word.'
Mr Sasse admitted he should have challenged Maher, posting: 'Me just cringing last night wasn't good enough. Here's what I wish I'd been quick enough to say in the moment: "Hold up, why would you think it's OK to use that word?'
On Saturday, HBO apologised in a statement to the Hollywood Reporter. They said: 'Bill Maher's comment last night was completely inexcusable and tasteless. We are removing his deeply offensive comment from any subsequent airings of the show.'
The row comes the day after Kathy Griffin lost her job with CNN after posting a photograph of her holding President Donald Trump's severed, bloodied head.
Published: 3 Jun 2017
What do you think?