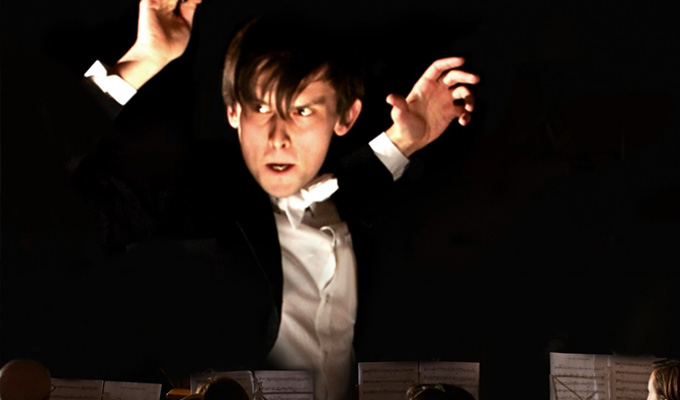 Kieran Hodgson lands Radio 4 show
Kieran Hodgson is making a new series about classical music for Radio 4.
It follows the success of his live show Maestro, about his youthful attempts to write a symphony, which has just earned him a nomination in the breakthrough category of the South Bank Sky Arts Award.
The new series, Earworms, is about an 'overambitious and underqualified' Hodgson trying to teach his friend about the joys of classical music and rarely succeeding. Four 15-minute episodes are to air on Radio 4 later this year.
Hodgson has also just learned of his inclusion in the South Bank shortlist, which comprises one emerging artist from each of ten genres, including TV drama, classical music and visual arts.
The award is sponsored by The Times, whose comedy critic Dominic Maxwell praised Maestro, saying: 'It was an hour about love and accepting yourself: he played his naive young self and his unsuitable romantic partners, role-swapping with casual virtuosity…. And it proved that this 29-year-old could make a personal story as funny as it is resonant.'
The award will be decided by a panel of Times judges and revealed at a ceremony on July 9, which will be broadcast Sky Arts three days later.
Nick Helm won it in 2014, and previous nominees include Sara Pascoe and Romesh Ranganathan.
Hodgson previously appeared on Radio 4 in the short-lived 2015 sitcom The Lentil Sorters, about civil servants in the obscure Office of Local National Statistics.
Published: 25 May 2017
Recent News
What do you think?