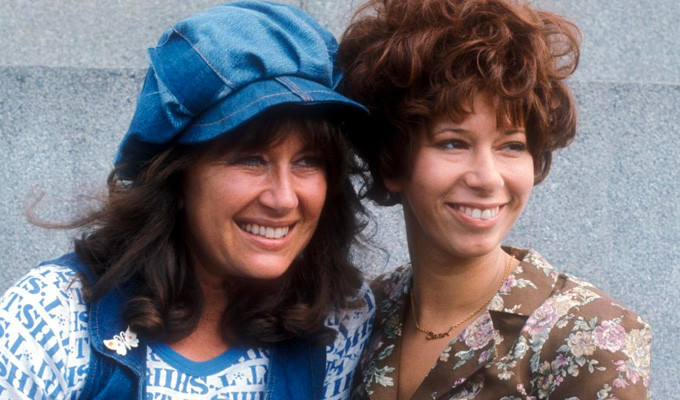 Liver Birds: The Musical
Seventies sitcom The Liver Birds is being turned into a stage musical.
Singer-songwriter Barb Jungr and Level 42 keyboard player Mike Lindup have penned the songs for the new show, which will get its first run-out in Liverpool next month.
Although based on Carla Lane and Myra Taylor's original TV series, the production has an entirely new script, written by BBC Radio Merseyside presenter Linda McDermott.
Lane, who also created Butterflies and Bread, personally granted the rights for this musical adaptation before she died last year at the age of 87.
The new plot has Liver Birds Sandra and Beryl – originally played by Pauline Collins and Nerys Hughes – meeting in present-day Liverpool at the flat they used to share, for the first time since the 1970s.
A performance at Liverpool's Epstein Theatre on May 30 will showcase songs and scenes and ask for audience feedback before the musical is developed any further.
The aim is to present a fully staged world premiere production, again in Liverpool, at a later date.
Published: 11 Apr 2017
What do you think?