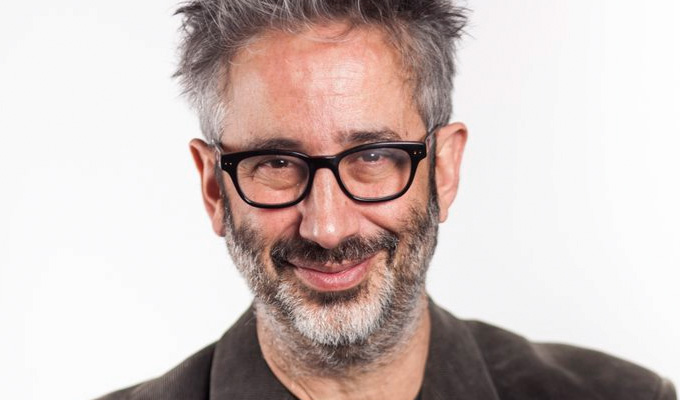 David Baddiel becomes an Alzheimer's ambassdor
David Baddiel has become an ambassador for the Alzheimer's Society.
The comic's father Colin has Pick's Disease – a rarer form of dementia – which he discusses in his live show My Family: Not The Sitcom and on the recent Channel 4 documentary, The Trouble With Dad.
Baddiel's tour tour has already raised thousands for the charity.
Baddiel said: 'As a comedian, I've always been interested in talking about, and finding the comedy in, subjects that we as a society perhaps don't talk about - and quarantine off from laughter.
'When my dad developed dementia, I realised that sometimes dementia is one of those subjects: it comes with a silence around it.
;I prefer to resist this, and talk about it, through comedy, which is the best way I know how - not least to deal with my own sadness and anxieties. But in so doing, I've found that many, many people in the same situation, who have relatives with dementia, can find common ground. Both in terms of their own situation and in terms of raising a more general awareness of what dementia is, and how it affects every person differently.
'I'm delighted to be joining forces with Alzheimer's Society to continue this conversation, and to encourage people to unite against dementia so no one has to face the condition alone.'
The charity's chief executive, Jeremy Hughes, said they were 'honoured' Baddiel was now their ambassador.
He said: 'David has been vocal about his Dad's experience of Pick's disease and is helping to tackle the stigma that still surrounds dementia, bringing his unique comedic style to the fore when discussing the condition and talking about issues that many are still too afraid to talk about.
'We are incredibly grateful to all our ambassadors like David who continually strive to improve the lives of people living with dementia and the millions of people who care for them.'
Published: 28 Mar 2017
What do you think?