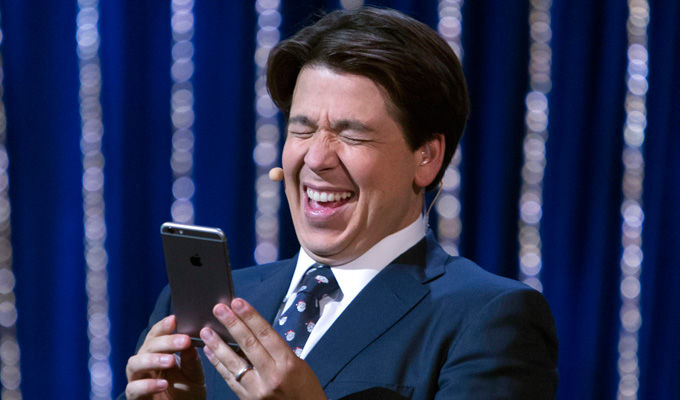 What a dick...
The BBC has rejected a complaint that Michael McIntyre making a joke about a 'willy' was offensive.
A viewer complained that a gag on the comedian's Christmas Eve show was 'pornographic' for suggesting that the Welsh place name
Llanfairpwllgwyngyllgogerychwyrndrobwilliantysiliogogogoch could be tattooed on that part of guest Aled Jones's anatomy.
And they even suggested the gag 'could lead to dangerous imitation by children and the vulnerable (specifically self-harm cutters)'.
The complaint was escalated up to the BBC Trust after the viewer wasn't happy with the response they received to their first correspondents.
It prompted BBC executives to make sober-sounding proclamations on the nature of the gag such as 'the word does not make any explicit reference to the nature or dimension of the male member', 'it is an unreasonable interpretation… to assert that Michael McIntyre was in some way referring to an erect penis' and 'it would be unlikely that anyone watching would be likely to self-harm, or self-tattoo, because of it'.
The corporation's head of editorial standards has today ruled it won't be investigated further, officially noting that the word 'willy' is not considered unacceptable before the 9pm watershed.
Mcintryre's joke went out just after 8pm on Christmas Eve. The section in question concerned the 'text to all' feature, in which the comic took Jones's phone and asked his entire address book for suggestions for a tattoo.
In response, TV medic Dr Hilary Jones texted what McIntryre called 'that Welsh word that goes on forever.
'Llanfairpwllgwyngyllgogerychwyrndrobwilliantysiliogogogoch,' Jones said.
'On your willy,' McIntyre added: 'There's more. "I could do this for you under local anaesthetic in red ink. Dr H." That is a great text. Hilary Jones how dare you. Oh that is brilliant.'
Published: 22 Mar 2017
What do you think?