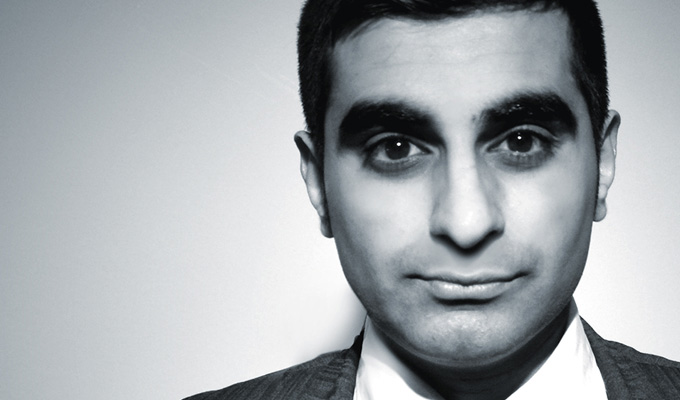 R4 renews Tez Ilyas and Daphne
Tez Ilyas and sketch trio Daphne have both landed second series for Radio 4.
Ilyas – who is nominated for the breakthrough award at tonight's Chortle Awards – returns with Tez Talks, his guide to being a British Muslim, based on his 2015 Edinburgh Fringe debut.
Phil Wang, Jason Forbes and George Fouracres are also recording new episodes of Daphne Sounds Expensive this summer, with their sketch show expected to air in July..
Earlier this month, Ilyas took the title role in the Radio 4 sitcom pilot Rashid Goes To Hollywood, written by Jon Holmes and Shane Wall, which co-starred Holmes, Miranda's Sarah Hadland, Jake Yapp and Redd Pepper, the voice of countless Hollywood film trailers.
The comic begins his first UK tour with a five-night run of his latest stand-up show, Made In Britain, at the Soho Theatre tomorrow, before returning to the Edinburgh Fringe with his new show Teztify.
Both Tez Talks and Daphne Sounds Expensive originally ran for four episodes in 2016.
Radio 4 has also announced that Alex Edelman's stand-up series Peer Group is to air in May.
Following the 2015 adaptation of his Edinburgh best newcomer-winning show Millennial, the Los Angeles-based comic will explore Generation Y, contesting its reputation as 'a group of cheap, lazy, smart-phone bandying, online-dating, tradition-flouting narcissists'.
By Jay Richardson
Published: 20 Mar 2017
What do you think?