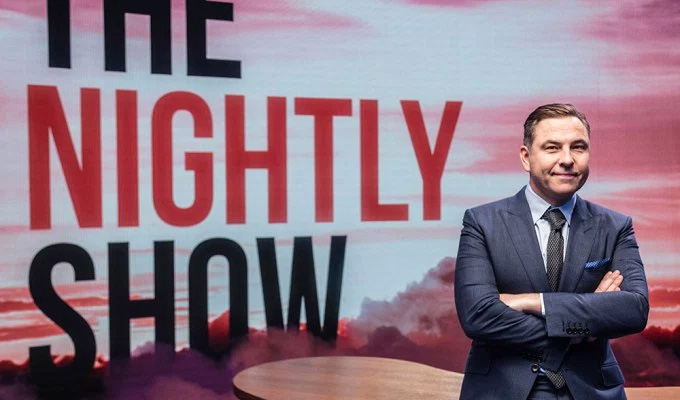 David Walliams: Why Nightly Show was panned
Viewers slated his work hosting The Nightly Show last week – but David Walliams has blamed the programme's critical mauling and ratings struggles on something else: the decision to shift the News At Ten to make way for it.
'Because the ITV News was moved, I think then people felt - they were sort of comparing it to the news, rather than comparing it to other entertainment shows,' he told BBC Breakfast this morning.
'I think the problem was ITV News was not getting many viewers for ITV, so they wanted to try something different, [but] because they moved the news, I think people were angry about that.'
Under his watch the Nightly Show last half its initial 2.9million viewers between episodes one and two, although ratings rallied somewhat later in the week.
Last night John Bishop took the reins for his week in charge, and recorded the second-highest figures so far, with an average audience of 2.4 million.
But the Daily Telegraph gave the show a one-star review, calling it 'an ailing, awkwardly paced production'.
Davina McCall is set to host next week.
Published: 7 Mar 2017
What do you think?