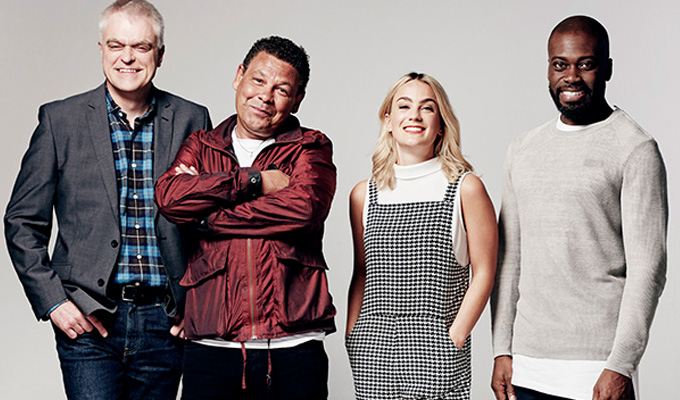 Craig Charles joins The Gadget Show
Craig Charles is to be the new host of Channel 5's The Gadget Show.
The Red Dwarf comedian will be anchoring the 12, hour-long episode when the show returns next month.
Charles will also present a regular monologue from Charles on the consumer technology stories that have made the news that week.
Tech-journalist Georgie Barrat, will also join the presenting line-up, replacing former hosts Amy Williams and Jason Bradbury. But Jon Bentley and Ortis Deley remain in the team.
The programme also has a new home, a studio base in Birmingham, with each episode recorded just days before broadcast to keep it topical.
Charles said: 'I've always been into my gadgets and have been involved with tech on other shows I've done like Robot Wars and Red Dwarf, so I'm really delighted to be joining such a legendary programme. Hopefully, it will impress my kids and they'll think of me as a "cool dad" for once!
'I'm more of an enthusiast than an expert, but technology is such a big part of all our lives these days that you can't help but be fascinated with it. I see myself as the everyman, asking experts the questions we all want the answers to, and making the subject as accessible as possible.
The news was announced today on The Gadget Show's Twitter feed, which posted a special QR code; which, when scanned, directed viewers to a video of the new host:
The Gadget Show was first launched in June 2004 and has since broadcast more than 300 episodes over its 24 series.
Published: 17 Feb 2017
Recent News
What do you think?