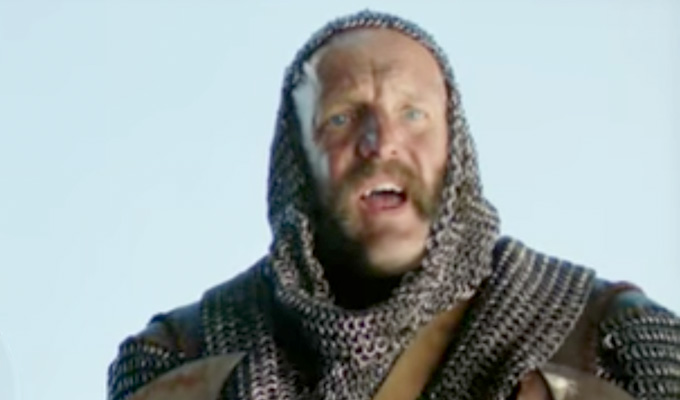 British comic Jim Tavare to appear at the Super Bowl
British comedian Jim Tavare is appearing in a TV advertising campaign to be aired during the Super Bowl.
Int he ad, the stand-up plays one of the king's men who rushes to aid Humpty Dumpty after he falls. It turns out that the egg plunged because he was using accounting software TurboTax while sitting on a wall. 
A 45-second ad featuring Tavare aired in the States last night during the AFC Championship Game, in which the New England Patriots secured their place in the Superbowl in two weeks' time.
The second Humpty Dumpty TurboTax ad will air during the  sporting extravaganza, where 30-second slots cost more than $5million and where big brands unveil their most spectacular work. A total of 112million viewers tuned in to last year's clash.
TurboTax marketing boss, Greg Jonson said: 'We're excited to once again be part of some of television's biggest live events at a time when taxes are top of mind for millions of Americans.'
Tavare previously played Tom, the owner of the Leaky Cauldron, in Harry Potter and the Prisoner of Azkaba, and is known to some US viewers for making the final of reality TV show Last Comic Standing in 2008. He is now based in Los Angeles.
Published: 23 Jan 2017
What do you think?