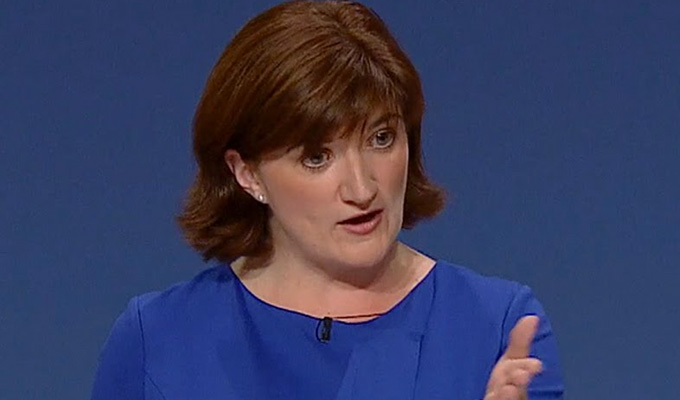 'Trousergate' MP drops out of Have I Got News For You
Conservative MP Nicky Morgan has pulled out of Have I Got News For You, amid a row over her criticism of Theresa May's expensive wardrobe.
The former education secretary pulled out of Friday's show, with producers Hat Trick citing 'unforeseen circumstances'.
She had been booked several months ago – but at the weekend became front-page news over her criticism of the Prime Minister's £995 leather trousers.
Downing Street banned her from a Brexit meeting inside No 10 over the comments, with an angry text exchange revealed in the newspapers
The 'Trousergate' argument, sparked by Mrs Morgan questioning the extravagance of the PM's wardrobe compared to her vow to speak up for those who are 'just about managing' in life, has been accused of 'trivialising' politics.
Friday's Have I Got News For You will be hosted by Match of Day presenter Gary Lineker with Jon Richardson as a guest.
Published: 14 Dec 2016
What do you think?