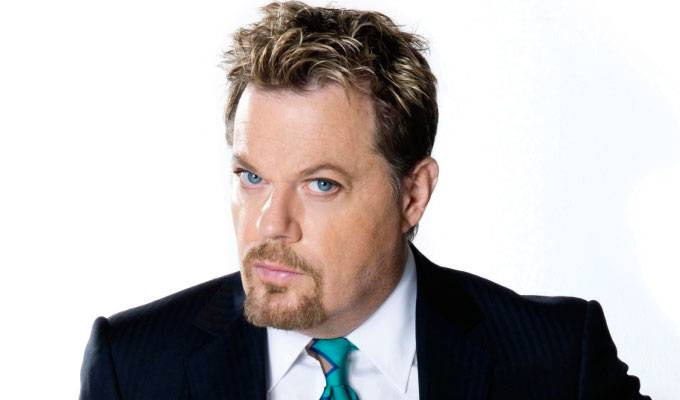 Torta o muerte?*
Eddie Izzard is adding a fourth language to his repertoire, as he works on a Spanish version of his Force Majeure stand-up show.
The Europhile comedian has already got English, French and German versions under his belt – all of which he toured before the Brexit referendum vote, performing them all on the same night.
Now he has started working on the new language. He is currently in Barcelona, where he has been performing an hour-long show in English, followed by a encore in Spanish.
'He is now introducing almost 15 minutes and progressing rapidly,' said Stephen Garland, who runs the Giggling Guiri comedy clubs in Madrid and Barcelona.
Izzard has been playing Barcelona's117-seat Cafe Teatre Llantiol for the last three nights, and returns tonight, with further dates in the month. After that he will play a string of gigs in the Ancora nightclub in Madrid – both intimate spaces for a comedian who has previously performed this show at the 17,500-capacity Hollywood Bowl.
'He will be 50-50 by the time he hits Madrid and is on course for a practically all in Spanish show by the end of the run on December 21,' added Garland, who is staging the shows with Izzard's long-term promoter Mick Perrin. 'Locals and guiris [tourists] are going mad for him and he is building some serious bridges and smashing Brit stereotypes.'
The tickets for Izzard's Spanish shows are €20 (£17.20) – with Garland saying it would be cheaper for Brits to take a Ryanair flight to see him than pay arena prices in the UK. 'These are remarkable, utterly unique shows,' he said. 'Any Brit comedy fans not intimidated by "un poco de Castellano" should come down.'
More details of the Spanish shows are available at www.barcelonacomedyfestival.com and www.madridcomedyfestival.com.
* That's his famous question 'cake or death?' in Spanish
Published: 14 Nov 2016
What do you think?