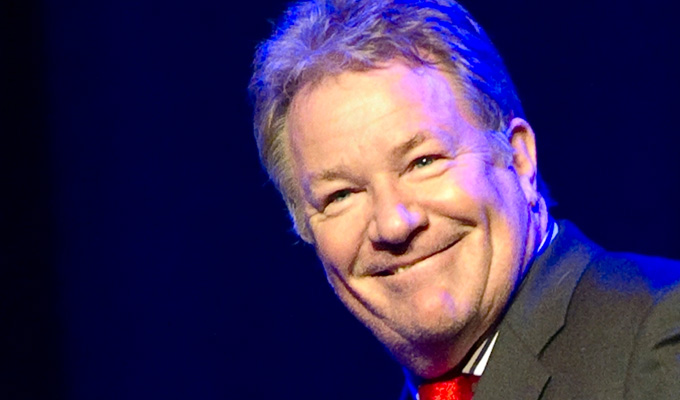 Jim Davidson draws salary from veterans' charity
Jim Davidson is paid £43,000 a year from a veterans' charity he set up, it has been revealed.
A Sunday Times investigation found that Care After Combat also covered around £11,000 of Davidson's expenses.
He started receiving the money soon after the charity received £1million of public money, the newspaper reported yesterday.
Davidson is chairman of the charity, which he set up in 2014 to help military veterans tackle alcohol and substance abuse and who wind up in prison.
The comic said he was justified in drawing a salary, saying: 'I work full-time at it [the charity] and I have to raise between four and five times that much money before I get paid a penny of it.'
Davidson, 62, also maintains a touring stand-up schedule, with dozens of forthcoming dates, and earned about £170,000 for winning Celebrity Big Brother in 2014.
Derek Cole told The Sunday Times that he stood down as chief executive of the charity in December rather than sanction a salary for Davidson, telling The Sunday Times: 'I didn't feel I could be a part of that and that's why I left.'
But he added that Davidson "isn't a wealthy man. If he's doing the work, why shouldn't he get paid?'
Care After Combat received £1million from the Libor fund, set up by George Osborne to channel fines levied on banks from rigging the Libor lending rate to veterans' charities.
Sky News said that Care After Combat had helped only 16 people after they were released from jail by April this year. But the charity now says it is working with 148 jailed veterans, including 60 who have been released.
The charity claims 100 per cent success record in preventing re-offending, and earlier this year Davidson called for £2.5million a year to take on every veteran on their release from jail.
Leading Conservatives have been feted by the charity, including Osborne, Iain Duncan Smith, and Philip Hammond, while Theresa May, has attended a fundraising ball.
Published: 26 Sep 2016
What do you think?