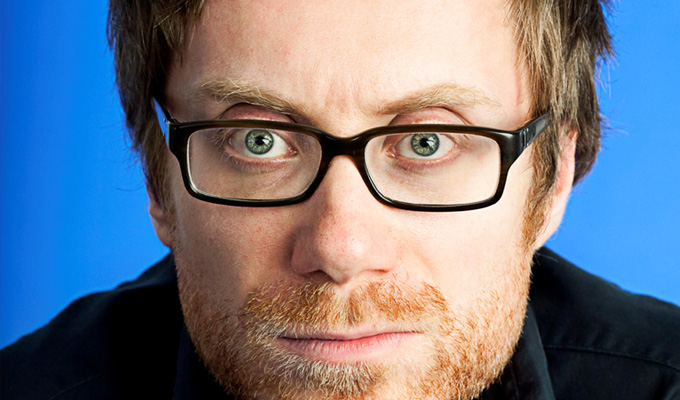 Stephen Merchant to host The Crystal Maze
Stephen Merchant is to host a one-off celebrity revival of The Crystal Maze.
The comeback will be part of Channel 4's Stand Up To Cancer charity fundraising campaign in October.
The Office co-creator said he as a 'huge fan' of the original series – which ran from 1990 to 1995 – and was 'honoured' to step up as host.
It was originally hosted by Rocky Horror Show creator Richard O'Brien, with Ed Tudor-Pole taking over in its last two years.
Merchant added: 'Richard O'Brien and Ed Tudor-Pole leave big shoes to fill, but I have size 14 feet, so I'll do my best.'
Ed Havard, Channel 4's head of TV events said: 'In Stephen Merchant we have the perfect host – he is our dream booking for this show.'
The Crystal Maze was recently revived as a live experience in London thanks to a crowdfunded project. The special will be filmed at the site of the interactive show, but the celebrity contestants have not yet been named.
Tom Lionetti-Maguire, founder of Little Lion Entertainment which rebuilt the Aztec, Medieval, Futuristic and Industrial zones for the live shows said: 'Seeing people's joy at playing The Crystal Maze for themselves has been a dream and we're overjoyed that the beautiful world we created will be the backdrop to such a special comeback and such a worthy cause.'
Published: 1 Sep 2016
What do you think?