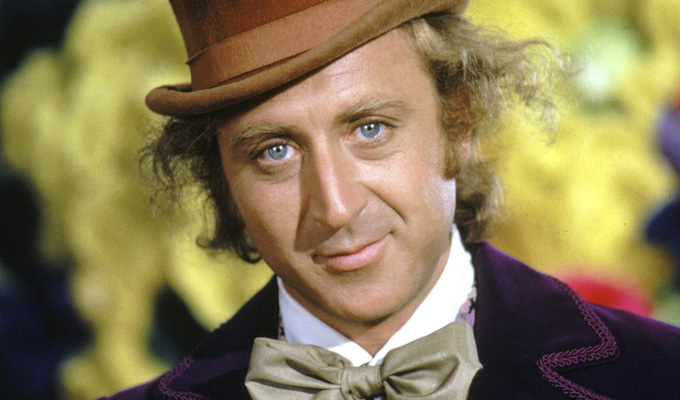 Gene Wilder dies at 83
Tributes have been pouring in for comic actor Gene Wilder, who has died at the age of 83.
As well as playing the original Willy Wonka, he starred in Mel Brooks classics The Producers, Blazing Saddles and Young Frankenstein.
Brooks tweeted: 'One of the truly great talents of our time. He blessed every film we did with his magic and he blessed me with his friendship.'
His nephew Jordan Walker-Pearlman said Wilder died of complications from Alzheimer's disease. 
In a statement, he said: 'We understand for all the emotional and physical challenges this situation presented we have been among the lucky ones — this illness-pirate, unlike in so many cases, never stole his ability to recognise those that were closest to him, nor took command of his central-gentle-life affirming core personality. 
'The decision to wait until this time to disclose his condition wasn't vanity, but more so that the countless young children that would smile or call out to him "there's Willy Wonka," would not have to be then exposed to an adult referencing illness or trouble and causing delight to travel to worry, disappointment or confusion. He simply couldn't bear the idea of one less smile in the world.'
Wilder also played Doctor Ross in Woody Allen's 1972 film, Everything You Wanted to Know About Sex But Were Afraid to Ask. And teamed up with Richard Pryor for  several films including  Silver Streak, Stir Crazy and See No Evil, Hear No Evil.
He directed The Woman in Red in1984, co-starring  his then-wife Gilda Radner. He was devastated by Radner's death from ovarian cancer in 1989 and rarely worked after that. He married  fourth wife Karen Boyer in 1991, who survives him.
Also paying tribute were Stephen Fry, who tweeted: "Farewell #GeneWilder, comic genius. Thank you for all those happy happy hours."
Ricky Gervais used one of Wilder's famous lines as Wonka, and said: 'Good Day Sir! RIP Gene Wilder'
Billy Crystal said: 'Gene Wilder was a giant of comedy. His legacy of films is inspiring. A true genius.'
Published: 29 Aug 2016
Recent News
What do you think?