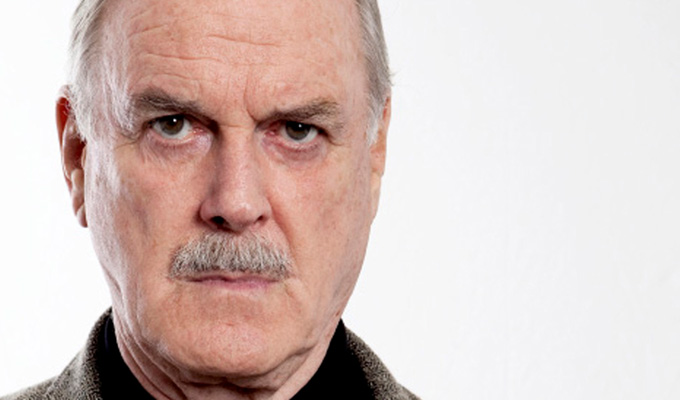 John Cleese is offered a BBC sitcom
John Cleese has been offered the starring role in a new BBC sitcom.
The Fawlty Towers legend is in talks with the Corporation about taking the lead role in a show that's been specifically written for him.
Last year, the comedian said he would never work for the BBC again as its commissioning editors 'had no idea what they're doing'.
But Shane Allen, the BBC's head of comedy, told the Daily Telegraph: 'We're in discussions about a piece that he might be in. It's a sitcom and it's very early days.
'He's a comedy god, and the door is always open to him. There are certain people who have earned their badges, who have got the right to do what they want.' 
Allen was speaking to promote the BBC's landmark sitcom season, which starts tomorrow night with modern remakes of Porridge and Are You Being Served?
He said the BBC had been guilty of an 'obsession with the new' that meant in neglected older stars such as Tracey Ullman, who earlier this year returned to the BBC after 30 years.
However the landmark sitcom season has been criticised for returning to old classics rather than promoting the new, although it does include a series of BBC Two pilots and BBC Three comedy feeds.
Published: 27 Aug 2016
What do you think?