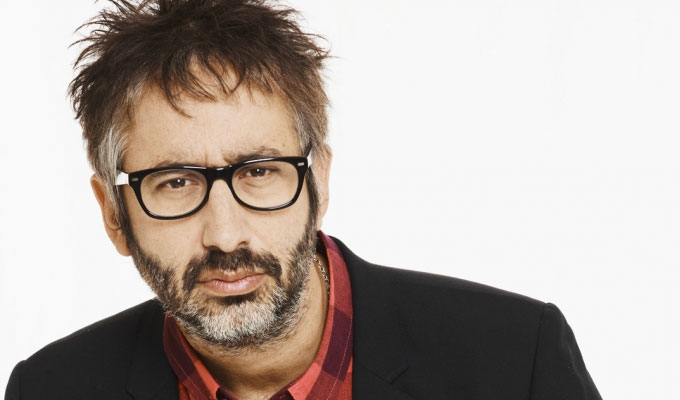 David Baddiel to write three more kids' books
David Baddiel is to write three more children's books, after signing a new deal with HarperCollins.
The first book under the new deal, AniMalcolm, is about an animal-hating boy who is magically transformed into a series of animals following a school trip to a farm.
Baddiel told trade website The Bookseller: 'In my books I always try and act out some kind of wish fulfilment and I wanted to play with the jeopardy and comedy that comes with wanting to be an animal.
'What I love is story. In my other life as a comedian it's all about story and children's books are a very pure, primal form of storytelling.'
All three books will be illustrated by Jim Field, who also worked on Baddiel's previous kids' titles, The Parent Agency and The Person Controller, and the novella The Boy Who Could Do What He Liked.
Baddiel's previous titles have sold just under 500,000 copies for £2.19million, the trade paper reports, and the new contract stretches until 2019.
Last month, Baddiel sold the film rights to his first children's book, The Parent Agency, which he will adapt for Hollywood's Fox 2000 studio.
It revolves around Barry Bennett, who experiences an alternate universe where children are allowed to choose their parents.
The title was the bestselling hardback children's debut of 2014 in the UK and published in the States earlier this year.
Pre-order AniMalcom here.
Published: 12 Aug 2016
What do you think?