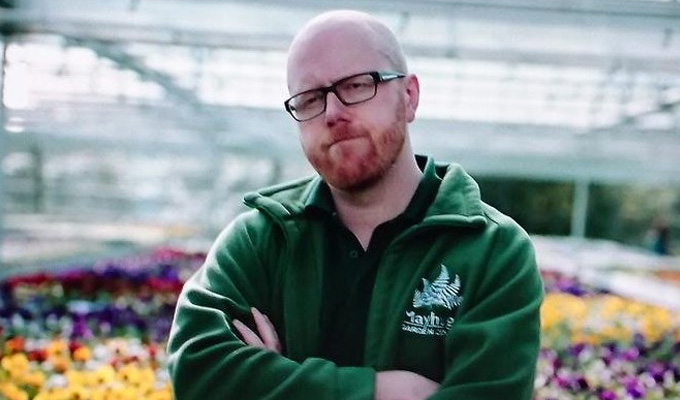 The show funded by sitting on a hippo
The best comedy on demand...
Rich Keeble Vanity Project
You may recognise Rich Keeble from sitting atop a fibreglass hippo wearing a top hat in adverts designed to remind you to use… well, we can't quite remember what just now. Perhaps wary that this may be his lasting legacy, he has launched a web series about the life of - you guessed it - a struggling actor, which has just returned for a second series. Here are the first two episodes:


Jesting About
Jesting About is the BBC's quest to find new comedy writing from the North-East of England, aired on BBC Radio Newcastle. Alfie Joey, Jason Cook and Gavin Webster are among those featured in this episode, showcasing sketches written by some of the region's newest writers. Listen here.
David Brent: Life On The Road
A couple of tracks from his new movie are available on Spotify: Lady Gypsy and the title track, which features such lyrics as: 'Then on to Gloucester/I get a Costa/Hard shoulder, coffee holder/Life On The Road/Don't need a heavy load/Foot down to the floor/70 miles an hour, but never more'. Listen here.
Beautiful Stories From Anonymous People
A low-key podcast hosted by Edinburgh-bound comedian Chris Gethard, the title says it all. Callers are allowed to talk about whatever they want, but they have to remain anonymous - while Gethard tries to tease the most funny and interesting aspects of the story by offering a sympathetic ear. This week's caller speaks during a commute to college in Philadelphia, and starts with a complaint about grumpiness on the quiet coach. Listen here.
Published: 16 Jul 2016
Recent News
What do you think?