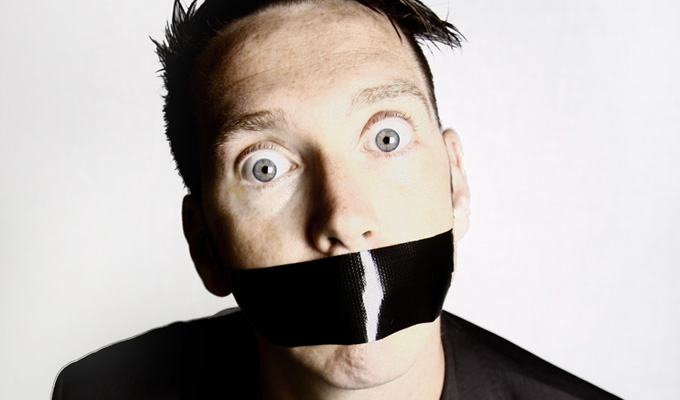 Tape Face ripped off
Silent comedy act Tape Face has called out a Brazilian TV show for stealing his act.
The Joao Kleber Show featured a move-for-move recreation of the very same set which Tape Face performed on America's Got Talent last month.
Tape Face – the stage persona of British-based New Zealander Sam Wills – posted both routines on YouTube, saying it was 'a blatant rip-off' and adding: 'This performer is passing off the idea as their own idea and performing on Brazilian television.'
Later Wills posted on Twitter: 'Contacted the act, turns out he was paid by the TV show. In this situation don't shoot the messenger. He was used.'
The performer, known as Lukkas, recreated Tape Face's skit in which he performs a love song with two oven mitts, and one in which he plays both sides of a caressing couple.
It was unlikely the plagiarism would have gone unnoticed since the original clip from the NBC show has attracted more than 30million views.
The Joao Kleber Show, aired on RedeTV!, is a newly launched talent show, with the rip-off appearing n the second episode, which aired on June 12.
Wills has previously posted several videos of amateurs recreating his skits online, but without making the same accusations of theft.
Here are the two clips side-by-side.
Published: 30 Jun 2016
What do you think?