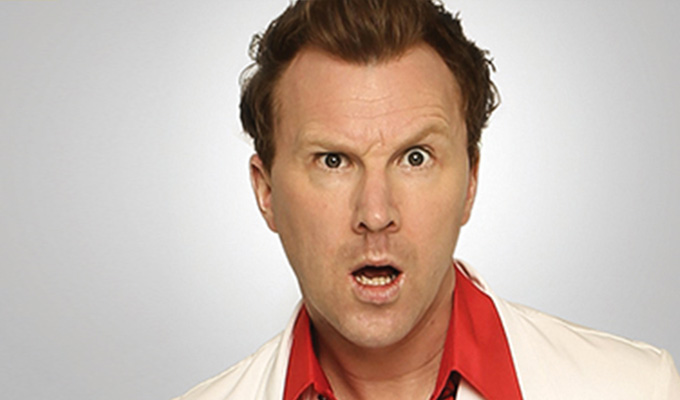 Jason Byrne writes his childhood memoirs
Jason Byrne is writing his first book, a memoir about his mischievous childhood escapades between the ages of five and 16.
Adventures Of A Wonky-Eyed Boy: The Short Arse Years will be published in September by Gill Books.
Speaking to fellow comic Joe Rooney on his podcast, Byrne said: 'I've a really good picture memory… I remember everything in pictures.
The book will include tales of the comic's Confirmation and how he inadvertently spent his tenth birthday watching Jesus of Nazareth at the cinema.
Recalling when he went on robbing sprees with his cousins, he said: 'I was so hyper [as a child] that when I was in the Isle of Man on holidays, my mother brought me to the doctor [saying], 'he just won't stop running around the hotel room". I was fucking mad as a kid.
'I think I was just a proper broken kid but we weren't diagnosed then.
'I think it's also known as a prick, a little prick. You know like how when you're at someone's house now, and there's a kid hanging out yer curtains – years ago your mother would have just booted the little fucker.'
The official blurb for the book calls it 'an hilarious memoir that captures the childhood adventures of an accident-prone youngster in 1970s and 1980s Dublin.
'It was a time when your brother persuaded you to eat the grease behind the cooker by telling you it was caramel, your house was blown up by lightening, your dad mixed up the toothpaste and the arse-cream, and you fell asleep every Sunday night to the sound of one of the neighbours, who were all named Paddy, drunkenly singing Magic Moments in the good front room.'
Click here to preorder the book.
- by Jay Richardson
Published: 17 May 2016
What do you think?